Medicare Supplement Plan G
Medicare Supplement Plan G is the most popular Medigap plan for people new to Medicare. With just one small deductible to pay and then 100% coverage, Plan G offers peace of mind in knowing most of your medical bills will be paid.
Medicare Supplement Plan G is a great way for those eligible for Medicare to obtain additional coverage. It's one of the most comprehensive supplement plans available, covering many out-of-pocket costs associated with Original Medicare.
In fact, Medicare Plan G and Medicare Plan N are now the most popular Medigap plans for people enrolling in Medicare for the first time.
For those who are already enrolled in Medicare Part A and Part B, Medicare Plan G can help fill the gaps in what Medicare doesn't cover—such as copayments, coinsurance, and deductibles—so you don't have to worry about unexpected medical expenses.
With Medicare Supplement Plan G:
Pay the monthly premium

Pay the Medicare Part B annual deductible

Get 100% coverage of the gaps in Medicare after the deductible is met
What is Medicare Supplement Plan G?
The coverage provided by Plan G includes coinsurance and copayments for hospitalization, doctor visits, laboratory tests, and X-rays, skilled nursing facility care, durable medical equipment, hospice care, blood transfusions, ambulance services, and preventive services.
Medicare Plan G also covers most foreign travel emergency care expenses that are not paid for by traditional Medicare. This is an important aspect of the coverage as it can help provide protection if you happen to be traveling abroad when you need medical care. This feature makes Plan G an attractive option for those who like to travel or who often find themselves away from home for extended periods of time.
Like all Medicare supplement plans, Medicare Supplement Plan G does not offer prescription coverage.
Medicare Supplement Plan G pays 100% of the gaps or expenses, that Medicare Part A and B don't cover. This is outstanding coverage that can be used nationwide by any provider that accepts Original Medicare at their practice.
One of the advantages of Plan G is its relatively low monthly premiums compared to the amount of coverage that you get.
Additionally, many insurance companies offer household discounts for just living with someone, bringing the cost of Medicare Supplement Plan G down even lower.
What does Medicare Supplement Plan G Cover?
Medicare Supplement Plan G is a comprehensive plan that covers many medical expenses not covered by Original Medicare. The following are the benefits covered under Plan G:
Hospital costs and Part A coinsurance for up to an extra 365 days after Medicare benefits run out.

Part A deductible, which will be $1,600 in 2023

Coinsurance or copayment for hospice care under Part A.

Coinsurance or copayment for medical services covered under Part B.

Excess charges for medical services that exceed the Medicare-approved amount.

Blood transfusions (first three pints).

Coinsurance for skilled nursing facility care.

Emergency medical care during foreign travel.
Medicare Supplement Plan G provides excellent coverage and is a popular choice among individuals who want comprehensive coverage without paying high premiums. It offers peace of mind by covering most out-of-pocket expenses, allowing you to focus on your health and well-being.
While Medicare Plan F was once the most comprehensive Medicare Supplement plan available, it's no longer an option for those who became eligible for Medicare after January 1, 2020. However, Plan G provides almost identical coverage to Plan F, with the only exception being the Part B deductible. For new Medicare beneficiaries looking for extensive coverage, Plan G may be the best choice.
Once you've met your Part B deductible, Plan G covers a broad range of outpatient medical services such as doctor visits, lab work, chronic disease supplies, durable medical equipment, X-rays, ambulance transportation, and surgeries.
With its comprehensive coverage and affordable premiums, Plan G is a popular choice among individuals looking to minimize their out-of-pocket expenses while maximizing their healthcare benefits.
Medicare Supplement Plan G Deductible 2023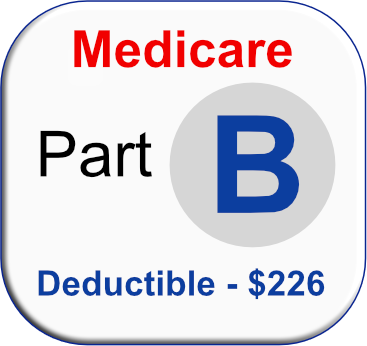 Before Medicare Part B covers any of your healthcare costs, you'll need to pay an annual deductible. This deductible amount is set at $226 for 2023 and typically increases or decreases slightly each year depending on the economy.
Once you've met the deductible by paying medical bills up to the set amount, Medicare Part B will cover 80% of any additional Medicare-approved expenses. If there are still remaining costs after that, Medicare Plan G can step in and cover them with no limit for the remainder of the calendar year.
With its comprehensive coverage and ability to fill gaps left by other plans, Medicare Plan G is a popular choice among those looking for extensive healthcare coverage.
Medicare Supplement Plan G Enrollment
If you're looking for reliable financial protection against unexpected medical costs associated with Medicare Part A or B coverage gaps, enrolling in a Medigap policy could be an excellent option. Fortunately, there are several opportunities available for enrollment.
Medicare Supplement Plan G for 2024
Medigap Plan G will definitely be one of the most popular Medicare Supplement plans for 2024, in fact, more people who are new to Medicare will enroll in Plan G than any other plan.
You can always stay up to date with rates for all the Medicare supplement plans by using our website at any time. Just fill out the form to the right to get started!
6-Month Medigap Open Enrollment Period
One of the best times to enroll in a Medigap plan is when you first become eligible for Original Medicare, which usually happens when you turn 65 or if you have disability-related Medicare coverage. During this initial enrollment period, insurance companies are required to offer Medigap coverage without considering pre-existing conditions. This makes it an ideal time to purchase a plan.
In addition to the initial enrollment period, there are certain "guaranteed issue" periods during which insurance companies must offer you a plan regardless of any pre-existing conditions. These periods occur after the initial enrollment period has passed and require you to join within 63 days after losing other creditable coverage such as employer-sponsored health insurance.
Some states may also allow open enrollment periods where anyone can join a Medigap policy regardless of age or health status. However, keep in mind that premiums may still be affected by your age and health condition regardless of when and where you enroll in a Medigap policy.
It's important to note that during certain enrollment periods mentioned above, premium increases due to pre-existing conditions will be prohibited. Understanding how and when to enroll in a Medigap policy can be complicated due to modern healthcare policies and laws.
But it's an essential step towards ensuring all your healthcare needs are covered throughout your retirement years. Knowing what opportunities exist for enrollment can help ensure that you receive the best possible coverage for your specific needs.
Medicare Supplement Plan G Cost
Medicare Supplement plans are standardized by the United States government. The standardization of these plans means that, regardless of the insurance provider, they all cover the same benefits in the same way.
For example, Medicare Supplement Plan G with one insurer will be exactly the same as Plan G with another insurer. This helps make it easier for consumers to compare different insurers and choose a plan that best suits their needs since they know what each plan covers.
The cost that each insurance company offers these plans varies widely though.
This standardization has also made it easier for people who already have Medicare Supplement plans from different insurers to switch insurers without having to worry about losing any coverage or benefits because all Plans are identical regardless of who provides them.
The cost of Medicare Supplement Plan G depends on several factors:
Age

Gender

Zip code

Tobacco use

If any household discounts apply
The average cost of Medicare Supplement Plan G nationwide is around $135 per month.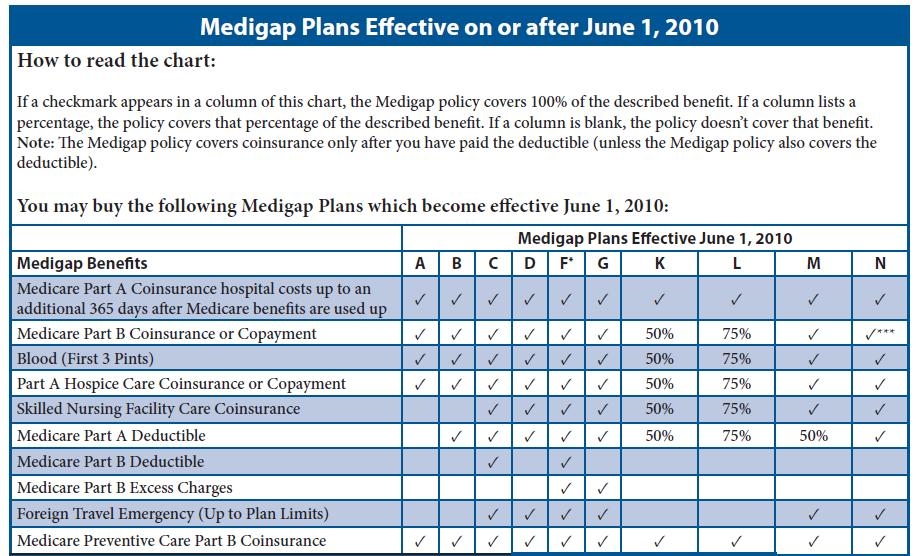 How to Enroll in Medicare Plan G
If you are currently enrolled in a Medicare supplement plan and you'd like to change to Medicare Supplement Plan G, you may apply for coverage at any time during the year. 
We can help shop the rates for you, as it's difficult to shop for coverage on your own due to so many insurance companies offering it, all at different prices.
Calling each company by yourself will only result in you getting frustrated while each sales rep tries to sell you their plan, without telling you the cost from other companies. 
We are independent insurance brokers who shop all the top companies for you at once, as well as help find you the plan to fit your needs. And there is absolutely NO cost for our services. 
To get started, just give us a call now!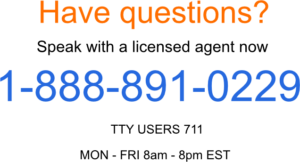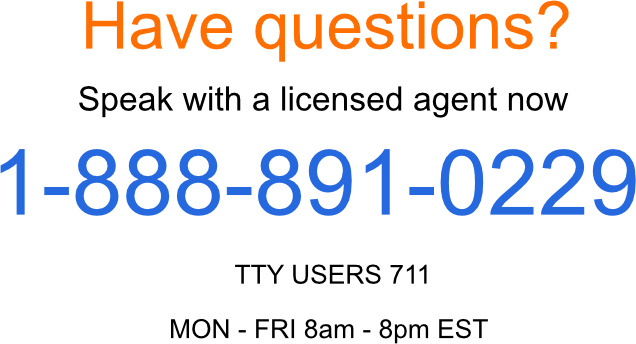 Updated December 4th, 2022