Medicare Supplement Plan F
When looking into Medicare Supplement plans, there is only one full-coverage plan.
Medicare Supplement Plan F will cover seniors for all of the supplemental costs, which has made it a popular choice for many years. It gives most subscribers peace of mind knowing the only out-of-pocket costs are the monthly premium.
For those that would otherwise be paying a ton of medical bills, Plan F can be a lifesaver. Traditional Medicare alone has decent coverage, but it is basic and leaves a lot of out-of-pocket costs.
If you have Plan F, then you should have minimal out-of-pocket costs for things such as certain prescription medications, dental, hearing, vision, and other medical costs not approved by Medicare.
But, most medical services are covered by having Traditional Medicare Part A and B with a Supplement plan.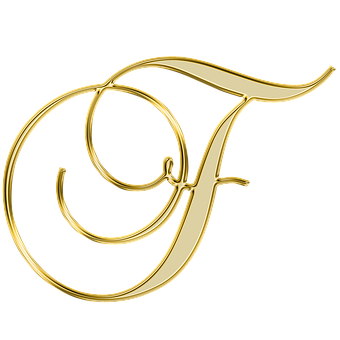 When you have Plan F, you are going to have full coverage for all Medicare-approved services.
Below we will discuss these different benefits in more detail to give you a full concept of what it offers.
First, it helps you pay for all of those common costs of doctor and hospital visits. This includes Part A copay and coinsurance.
You will be covered for hospital stays up to 1 year after Part A what covers. Hospice is covered by Part A, while the supplement plan covers the coinsurance you would be left with. Also, Part B copayments are covered too.
If needed, it will pay up to 80% of the costs associated with foreign medical transportation, up to $50,000 lifetime.
his is good for anyone that travels or those needing treatment outside of the United States.
You will be covered for skilled nursing care and coinsurance. If needed, you will be covered for blood transfusions and the three pints of blood not covered by Medicare.
Part B excess charges are also covered, meaning you do not have to worry about if your doctor or a facility you are referred to fully accepts Medicare Supplements.
Doctors are allowed to charge up to 15% extra on their invoices in some cases.
Finally, one of the most common reasons seniors have enrolled in Plan F in the past and continue to renew each year is because it also covers the Part B deductible, which no other plan does. For that reason, it is considered a full-coverage plan.
The medical expense can add up quickly, especially for frequent visits and treatments.
Many seniors have found Plan F to be the best way to save money over the year. However, that recently changed as Medicare decided it was best to delist it and now only allows those who have it to continue renewing.
Compare Medicare Supplement Plans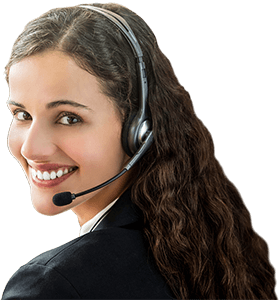 To have Medicare Supplement Plan F, you would have needed to enroll prior to the delisting. It is only available to those who wish to renew their plan each year. However, like any Medicare Supplement plan, it required purchasers to be 65 years of age and already have Traditional Medicare Part A and Part B.
This is because a supplement plan helps cover the costs left after Medicare covers their portion.
Plan F policies are sold by private insurance companies. While they are allowed to set their own pricing, they cannot alter the basic benefits covered by the plan.
Because of this, it has become very expensive after entering the closed risk pool. However, if you are considering renewing Plan F, it is important that you compare rates among insurance companies to ensure you are still getting the best rates.
During the annual Open Enrollment, you simply choose to renew, or if you want to switch companies, apply.
However, you will likely be asked medical questions to determine if you are high-risk.
If the insurer considers your medical condition to be risky, they may charge more or deny you. However, the costs of Plan F policies are continuing to increase, so comparing pricing is highly recommended.
How To Find The Best Deal For Plan F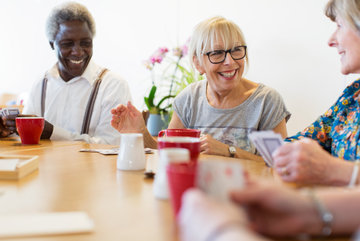 You can find Plan F at many insurance companies across the country. Some are nationwide companies, others are local.
However, the coverage will remain the same between companies because of being designed and regulated by Medicare.
Therefore, no matter what company you choose, the benefit coverage will remain the same. Because of this, comparing rates can be quick and simple with our free online comparison tool.
Plan F is the only plan required to be included in the lineup by any insurance company wanting to offer supplement plans.
This has created the best competitive pricing advantage for Medicare Supplement Plan F and many choices to choose from. Find the best price quickly and easily with our website.
You can use it as frequently as needed to get updated quotes.
You could save a large amount by continuing to renew your Plan F coverage; for some people with severe conditions, the higher premiums could still be worth it.
However, compare the benefits against what you currently need and may need in the future. Are you overpaying for benefits you don't expect to be using?
Plan F is not for everyone, and that includes those who have already had it because of the constantly increasing rates.
Alternative high coverage plans could be a better option, even if it means switching from Plan F. Both Plan N and Plan G offer similar coverage for a much cheaper premium.
Plan G covers everything included in Plan F with the exception of not covering Part B deductibles but often saves hundreds each year in premiums.
Plan N covers most expenses but leaves the Part B deductible, copayments, coinsurances, and excess charges. Again, the premium is much lower than Plan F and less than Plan G.
If you already have Medicare Supplement Plan F and enjoy the coverage, use our resources to find the best rates in your local area.
Simply put in your zip code and get current quotes instantly. If you think Plan G or Plan N may be a better option, we can help you compare those as well. If you have any questions, just reach out and speak with one of our professional agents.
Compare Medicare Supplement Plans