How To Compare Medicare Supplement Plans
What do you know about Medigap plans for 2024? Most seniors and retirees know the value Original Medicare Parts A & B offers.
However, not all of them are aware of the benefits provided by "Medigap," or supplemental insurance policies for Medicare.
There are ten Medigap plans, all offering basic levels of coverage for the costs not fully covered by Medicare Parts A & B. All plans have varying levels of supplemental coverage, with some being more comprehensive than others.
The more coverage the plan offers, the more expensive the premium.
So, you can choose the plan that best matches your healthcare requirements and budget. With ten options, you can find the right plan to meet these qualifying factors.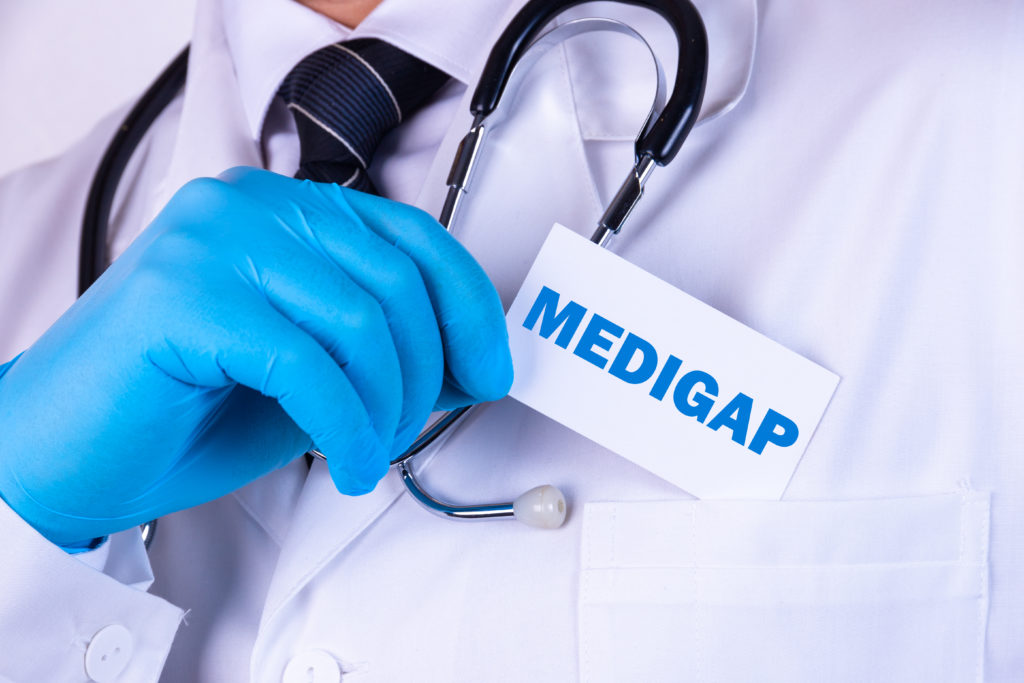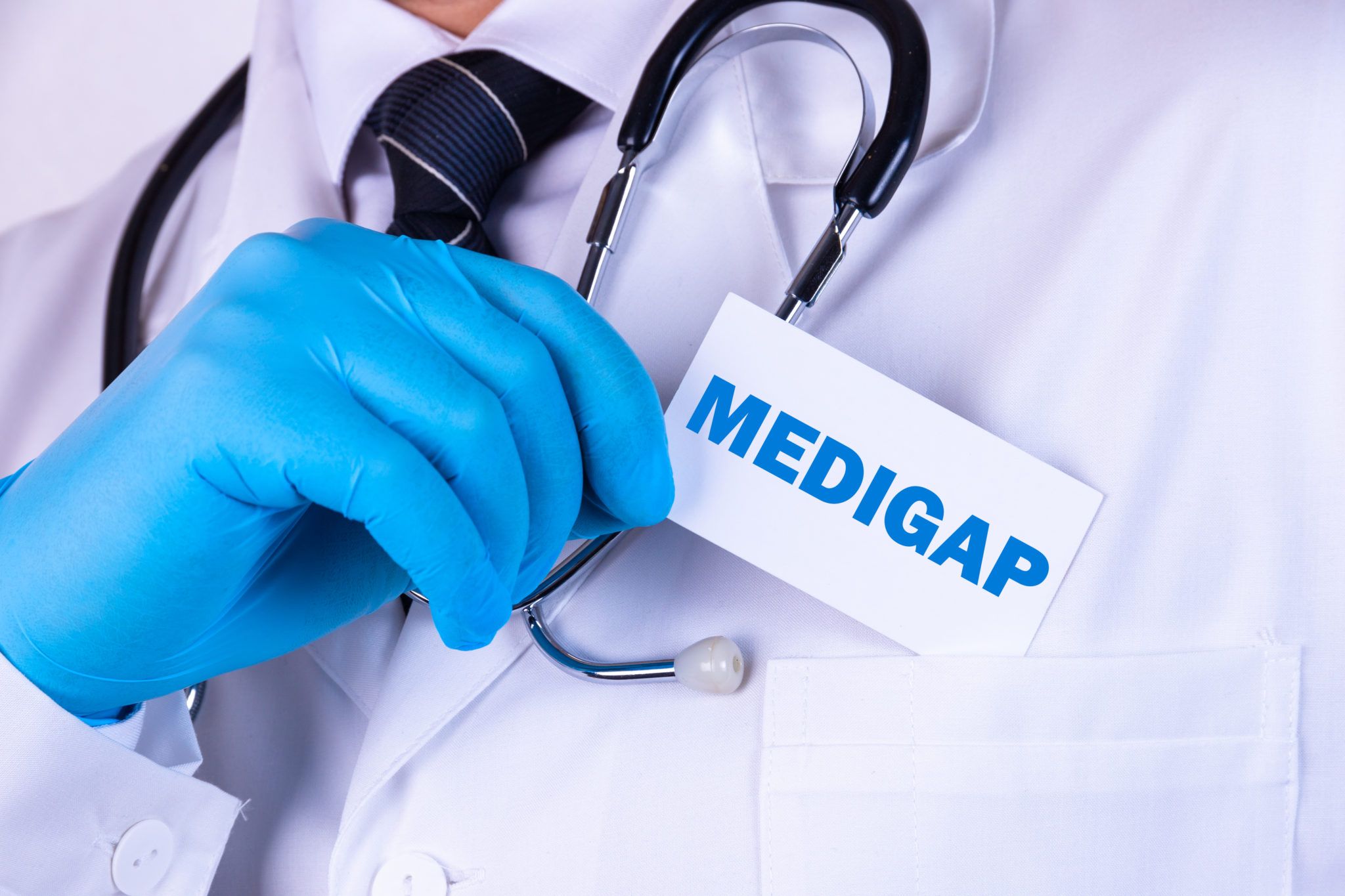 Get A Free Consultation on the Best Medigap Plan for Your Situation
We understand that looking through the varying levels of coverage, discounts, and premiums associated with Medigap plans is confusing for many seniors and retirees.
If you need help comparing Medigap options, speak to our team of fully licensed, professional brokers. We'll walk you through your options and advise you on choosing the right plan to suit your needs.
Call us at 1-888-891-0229 for a free consultation. Or you can use our web calculator to get an automated quote for a premium on your desired plan.
If you would rather speak to an agent but don't have the time to do it right now, fill out the contact form, and we'll have an expert call you back.
Compare Plans & Rates
Enter Zip Code
What is the Average Cost for Medigap Plans?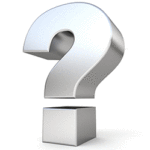 Medigap plans come with a monthly "premium" you have to pay in order to remain part of the scheme.
Medigap plans, unlike Original Medicare, are offered by private insurers in the United States.
The Federal government regulates the benefits in plans between insurers. So, all benefits in all plans are consistent, regardless of the insurer you use.
However, no legislation requires insurers to charge a regulated premium rate for Medigap plans.
That means that the costs of the plan your want can vary between providers and by state.
For instance, Aetna might be your area's most expensive option for Plan G, while Cigna is more affordable. Our team can help you find the lowest premium for your desired plan in your area.
Medigap plans come in different cost brackets, depending on:
the level of coverage they offer the beneficiary,
your age,
gender,
and smoking status also play a role in the cost of your premiums.
All Medigap plans offer basic levels of coverage for healthcare expenses relating to Original Medicare Part A. Others include coverage for Part B expenses as well.
Here's a chart to assist you in understanding what costs each plan covers.
Our agents can advise you on the right plan to meet your requirements.
| | | | | | | | | | | |
| --- | --- | --- | --- | --- | --- | --- | --- | --- | --- | --- |
| 2023 Medigap Insurance Plans | | | | | | | | | | |
| Plan Type | A | B | C | D | F* | G* | K | L | M | N |
| Medicare Part A coinsurance hospital costs up to an additional 365 days after exhausting Medicare benefits | X | X | X | X | X | X | X | X | X | X |
| Medicare Part B copayment or coinsurance | X | X | X | X | X | X | 50% | 75% | X | X*** |
| First 3 pints of blood | X | X | X | X | X | X | 50% | 75% | X | X |
| Part A hospice care coinsurance or copayment | X | X | X | X | X | X | 50% | 75% | X | X |
| Skilled Nursing Facility Care coinsurance | | | X | X | X | X | 50% | 75% | X | X |
| Medicare Part A deductible | | X | X | X | X | X | 50% | 75% | 50% | X |
| Medicare Part B deductible | | | X | | X | | | | | |
| Medicare Part B 'excess charges' | | | | | X | X | | | | |
| Foreign travel emergency (up to plan limits) | | | 80%**** | 80%**** | 80%**** | 80%**** | | | 80%**** | 80%**** |
| Out-of-Pocket Limit** | | | | | | | $6,940 |  $3,470 | | |
*Medigap Plan F is no longer available to seniors or retirees eligible for Medicare after January 1, 2020. Plan F was discontinued after this date, and Plan G is the next suitable replacement.
The only difference between Plan F & G is that Plan F covers the Part B deductible of $226 for 2023.
However, plan G comes with a lower monthly premium than Plan F. In most cases, the savings you make on monthly premiums with Plan G compensate for the cost of the Part B deductible covered by Plan F.
If you were eligible for Plan F before January 1, 2020, you still have the right to sign up for it.
There are also high-deductible versions of Plan F & G, offering you a higher Part A deductible of $2,700 instead of the $1,600 Part A deductible in the standard version. However, you'll benefit by paying a lower monthly premium with these plans.
** After reaching the out-of-pocket limit for Plans K or L, Medigap pays 100% of Medicare-covered healthcare services for the rest of the calendar year.
***Plan N covers 100% of Part B coinsurance costs, except requiring copayments up to $20 for doctors' office visits that don't charge Medicare-approved rates and a $50 copayment for visits to the emergency room when the doctor doesn't admit you to the hospital.
****These plans cover up to 80% of healthcare costs incurred during foreign travel outside of the US. The cover is subject to an annual deductible of $250, with a maximum lifetime benefit of $50,000.
It's also important to note that no Medigap plan offers coverage for preventative care services and services involving:
dental,
hearing,
and vision.
However, some providers offer additional supplemental plans to add to Plans G, F, & N that cover these costs for an additional fee.
Which Medigap Plans Offer the Best Coverage?
Medigap Plan G & F offer you the best level of coverage of all Medigap options.
You get comprehensive coverage with Plan F, which even covers the Part B deductible of $226, which no other plan offers. However, it's the most expensive plan available.
Plan G offers new Medicare beneficiaries eligible for Medicare after January 1, 2020, the most comprehensive option.
It doesn't come with coverage for the Part B deductible. Still, the premiums are lower than Plan F. It's the best choice for beneficiaries that want total predictability in their annual healthcare expenses.
Plan N is the next best option for healthy seniors and retirees who rarely visit the doctor. You have a low monthly premium but coverage for emergency medical care.
The rest of the plans offer you limited care options, in a trade-off between the coverage they offer and the premiums you pay.
Contact our team for expert advice on the right plan for you.
Frequently Asked Questions
What are Medicare Supplement plans? How do they work?
Medicare Supplement plans, or Medigap plans, fill the gaps in Original Medicare coverage by providing additional benefits.
How can I compare Medicare Supplement plans?
Compare Medicare Supplement plans based on coverage, premiums, out-of-pocket costs, and additional benefits using online resources or consulting with insurance agents.
What are the types of Medicare Supplement plans?
Medicare Supplement plans are standardized and labeled with letters A to N, each offering different benefits but the same coverage within each lettered plan.
Which Medicare Supplement plan offers the most coverage?
Plan G now offers the most comprehensive coverage, including deductibles, copayments, and coinsurance.
How do Medicare Supplement plans differ from Medicare Advantage plans?
Medicare Supplement plans work with Original Medicare, while Medicare Advantage plans provide comprehensive coverage as an alternative.
Are Medicare Supplement plans standardized?
Yes, Medicare Supplement plans are standardized, ensuring the same coverage for each plan letter regardless of the insurance company.
Can I switch Medicare Supplement plans anytime?
Switching Medicare Supplement plans may require medical underwriting and could result in higher costs or coverage denials outside the initial enrollment period.
How do Medicare Supplement plans cover prescription drugs?
Medicare Supplement plans do not cover prescription drugs; you need a separate Medicare Part D plan for medication coverage.
Are there additional benefits with Medicare Supplement plans?
Medicare Supplement plans typically don't include dental, vision, or hearing coverage, but some insurers offer separate add-ons or packages.
Can I get a Medicare Supplement plan with a pre-existing condition?
During the initial enrollment period, you can't be denied coverage or charged higher premiums based on pre-existing conditions. Outside that period, underwriting may apply.
Compare Different Rates Today!
Before you decide on a Medigap policy, it's also important to compare quotes from several insurance companies.
To start comparing estimates from the most credible health insurers, submit the form to the right of the screen or call 1-888-891-0229 now!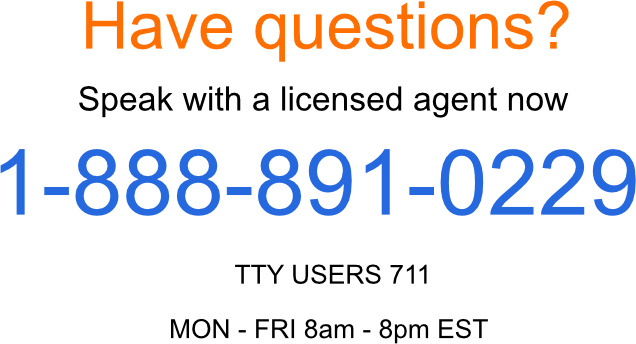 Updated December 4th, 2022