Medicare Supplement Plans
Medicare Supplement Plans help cover the "gaps" in Medicare Part A and B. These gaps are expenses that you are required to pay. With a Medicare Supplement plan, you can limit your out-of-pocket expenses and visit any doctor nationwide that accepts regular Medicare.
When it comes to finding the right Medicare supplement plan, there are various options available from different insurance companies.
With 10 Medicare Supplement plans in total, each offering distinct benefits and costs, it can be challenging to decide which one is best suited for your needs.
The Top choices for Medicare Supplement plans are:
High-deductible Plan G

High-deductible Plan F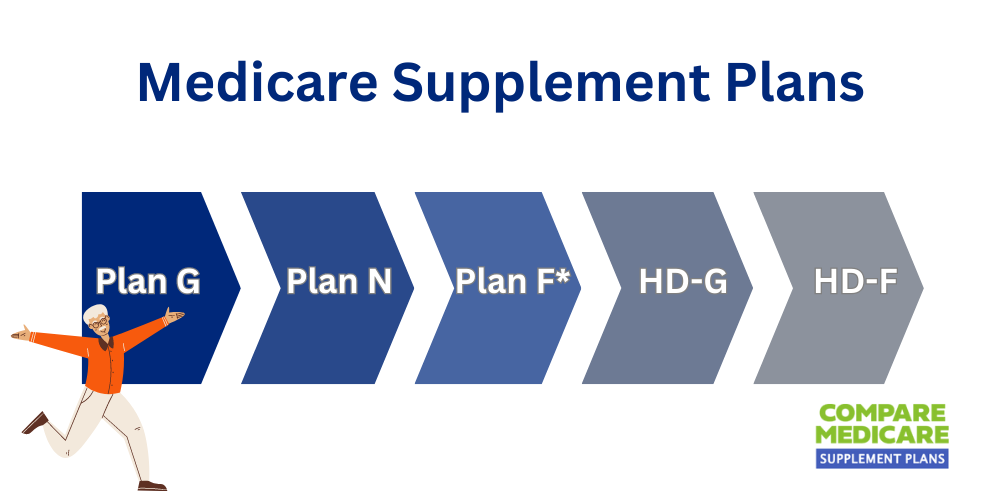 What are Medicare Supplement Plans?
The purpose of Medicare Supplement plans, also known as Medigap plans, is to help bridge the gaps that Original Medicare Parts A and B may leave in your coverage.
To be eligible for a Medicare supplement insurance plan, you must first enroll in Parts A and B. These supplemental plans typically cover at least some of the 20% that is not covered by Parts A and B.
Medicare Supplement plans are sold by private insurance companies that are required by the Centers for Medicare & Medicaid Services (CMS) to provide identical benefit coverage nationally.
However, premiums can vary depending on the provider. It is important to note that these policies are designed for individual coverage only. If both you and your spouse require a Medicare Supplement Plan, you will need to purchase separate policies for each person.
The Best Medicare Supplement Plans
Choosing a Medicare supplement plan can be a challenging task, especially for seniors who are new to the Medicare system. Many people are unaware of the different coverage options and the associated costs that come with each supplement plan.
To help make things easier, this article examines some of the best Medicare supplement plans currently available, providing an overview of the coverage of the top plans.
Medicare supplement plans are a great way to help cover the costs of medical expenses that Medicare doesn't cover. These plans are offered by private insurance companies, and they help cover some of the co-pays, deductibles, and other out-of-pocket costs associated with Medicare. With so many options available, it can be difficult to decide which plan is best for you.
When choosing a Medicare supplement plan, it's important to consider factors like coverage limits and co-pays. Some plans offer more coverage than others, so it's important to compare them carefully before making a decision.
It's also important to make sure you understand the terms of your policy, including any restrictions or exclusions that may apply.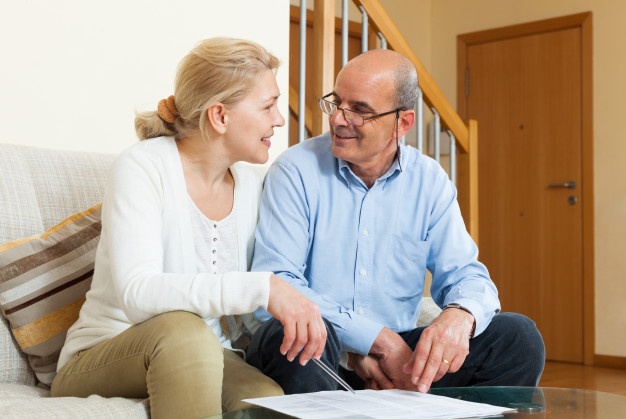 In addition to considering the kinds of coverage offered by different plans, there are other important factors to consider when making your decision.
For example, if you have any pre-existing medical conditions or take certain medications regularly, you may want a plan that covers those costs in full rather than just partially.
Additionally, if you travel often for business or pleasure, you should look for a plan with good coverage for out-of-network care so you don't have to worry about large bills in case of an emergency.
In addition to considering the cost and coverage of different plans, it's also important to look at the customer service ratings of the companies offering them. Customer service can make all the difference when it comes to dealing with claims or getting answers to questions quickly and easily.
Who can enroll in a Medicare Supplement Plan?

Medigap coverage is available to individuals who are enrolled in both Part A and Part B of Medicare, provided they meet certain criteria.
Typically, applicants must be at least 65 years old or older to qualify for Medigap coverage; however, some states may offer Medigap plans to individuals under 65 with certain disabilities.
It's worth noting that while pre-existing health issues can pose a challenge when it comes to obtaining coverage, Medigap insurers cannot deny someone due to a pre-existing condition if they apply during their initial enrollment period. This six-month window occurs when individuals first become eligible for Part B of Medicare and should consider applying for a Medigap plan.
During this time, insurance companies must offer all applicants any plan they sell regardless of their current or past health status.
To ensure acceptance into any plan the insurer offers, it's best to apply during your open enrollment period. However, after the initial enrollment period ends, you may still be able to obtain coverage but will likely face restrictions based on factors such as medical history, age, or location.
Additionally, premium rates may be higher than what was offered during the open enrollment window due to the potentially higher risk associated with issuing you a policy after that period expires.
Ultimately, understanding who is eligible for Medigap insurance is essential when it comes to securing the best possible coverage at an affordable rate based on your specific circumstances. Researching different options and consulting with an expert can help you make an informed decision about which plan is right for you.
Medicare Supplement Plans Enrollment
If you want to ensure that your health care needs are covered, enrolling in a Medigap plan is an important step to take. These plans offer supplemental coverage for medical expenses that are not typically covered by Original Medicare, including deductibles, coinsurance, and copayments.
As such, they play a crucial role in any retirement plan that involves healthcare. By providing additional coverage for these expenses, Medigap plans can help ease the financial burden of medical treatment and allow individuals to focus on their health without worrying about the cost.
Overall, enrolling in a Medigap plan is a smart decision for anyone who wants comprehensive health care coverage during their retirement years.
6-Month Medigap Open Enrollment Period
There are several opportunities available for enrolling in a Medigap policy, providing reliable financial protection against unexpected medical costs associated with Medicare Part A or B coverage gaps.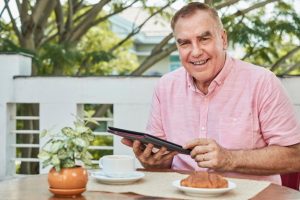 One of the best times to enroll in a Medigap plan is when you first become eligible for Original Medicare, which generally occurs when you turn 65 or if you have disability-related Medicare coverage.
During this initial enrollment period, insurance companies must offer Medigap coverage without considering pre-existing conditions, making it a great time to purchase a plan. You may also be able to enroll during certain "guaranteed issue" periods that occur after the initial enrollment period has passed.
These periods require insurance companies to offer you a plan regardless of any pre-existing conditions as long as you join within 63 days after losing other creditable coverage such as employer-sponsored health insurance. Additionally, some states may allow open enrollment periods where anyone can join a Medigap policy regardless of age or health status.
It's important to keep in mind that premiums may still be affected by your age and health condition regardless of when and where you enroll in a Medigap policy. However, during certain enrollment periods mentioned above, premium increases due to pre-existing conditions will be prohibited.
While understanding how and when to enroll in a Medigap policy can be complicated due to modern healthcare policies and laws, it's an essential step towards ensuring all your healthcare needs are covered throughout your retirement years.
Changing Medicare Supplement Plans
Knowing what opportunities exist for enrollment can help make sure that you receive the best possible coverage for your specific needs. For those who are already enrolled in a Medicare Supplement plan and have gotten a recent rate increase, you should check the current rates from other companies using our FREE quote engine by filling out the form to the right.
We can help you change Medicare Supplement plans at any time during the year. You will have to get approved with the new company by answering medical questions and the company performing a background check of your health history.
Call us today and we easily help you through the process as we do this several times per day for our clients to help them save money!
Medicare Supplement Plans Comparison Chart 2024
Medicare Supplement plans in 2024 are identified by letters A-N and each plan covers a different set of gaps in Medicare. To compare the various Medicare Supplement plans, you can use the comparison chart provided below which makes it easy to identify the differences between each plan.
The Centers for Medicare and Medicaid Services updates the Medigap plans comparison chart annually, although most plans do not experience changes to their benefits from year to year.
Some Medigap plans have higher premiums and offer more coverage while others may have lower premiums but require you to pay some of the gaps in Medicare yourself. By comparing Medicare Supplements using the chart, you can determine which plan best suits your specific needs.
The comparison chart below is directly reprinted from Medicare's Guide to Health Insurance for people with Medicare. It provides valuable information that can help you make an informed decision about which plan is right for you.
Those must be covered with other supplemental insurance policies or a standalone Part D prescription drug plan. Additionally, Medigap policies must be purchased from a private insurer that is approved by Medicare.
In order to determine which type of Medigap plan is best for an individual's needs, they should contact their local insurance company for more information about what type of policy would work best for them and how much it would cost.
It is also important to remember that even though these plans help cover some out-of-pocket expenses associated with medical care, individuals may still need to pay deductibles or co-pays depending on their particular plan's coverage specifications.
Overall, Medigap plans can provide much-needed financial support when it comes to paying medical bills not covered by traditional Medicare components.
With 10 different standardized varieties ranging from very comprehensive (Plan F) to very limited (Plans M and N), there is sure to be one that meets every individual's specific needs–from those who don't require extensive coverage but still want something extra outside of traditional Medicare plans all the way up to those who need full coverage of out-of-pocket costs associated with medical care services covered under original Medicare parts A and B.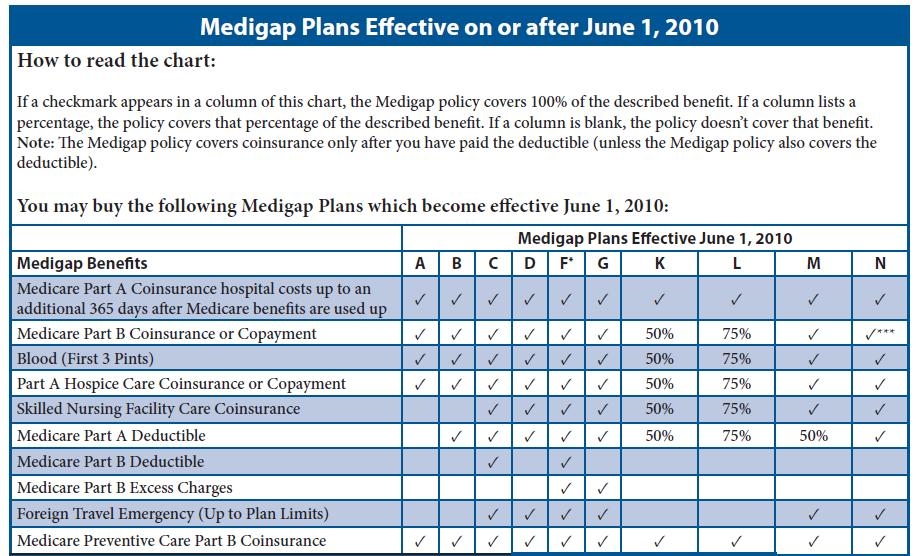 Medicare Plan F
Medicare Plan F is a supplementary insurance plan that provides coverage for out-of-pocket costs incurred by Medicare beneficiaries not covered by Medicare Part A and B. This plan offers additional financial assistance to individuals, allowing them to afford medical care without worrying about paying large amounts out-of-pocket.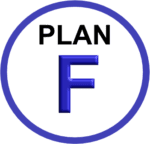 Medicare Supplement Plan F is highly popular as it covers 100% of the gaps in Medicare Part A and Part B. With this plan, you will only be required to pay your monthly premium for all Medicare-approved expenses.
Medigap Plan F covers all expenses that Original Medicare does not, including deductibles, coinsurance, and copayments. However, it's important to note that there are certain services that Medigap Plan F does not cover such as long-term care, vision care, hearing aids, eyeglasses, dental care, and private-duty nursing.
It's also worth noting that Medigap Plans do not provide coverage for prescription drugs. If you require coverage for such services or products, you may want to consider enrolling in a Part D prescription drug plan or purchasing a separate policy. We can help you with this.
Medicare Plan G
Medicare Plan G is designed to cover the "gaps" in Medicare coverage, which refers to the out-of-pocket costs remaining after Medicare pays its portion of the bill. This plan offers more coverage for these costs than any other Medicare Supplement Insurance plan available to new Medicare members.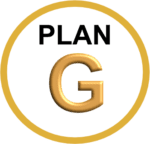 Plan G is very similar to Plan F, except you have one out-of-pocket expense with Plan G which is the annual Medicare Part B deductible.
Medicare Plan G serves as a replacement for Plan F for new Medicare members since Plan F and Plan C are no longer available for sale to individuals who became eligible for Medicare after 2020.
It's important to note that every insurance company offers the same Medigap plans and benefits, but they all charge different rates for them. Enter your information on the form to the right to compare the cost of Medicare Plan G in your area.
Medigap Plan N
Medigap Plan N is a highly sought-after supplemental health insurance plan provided by private insurers to Medicare beneficiaries. This plan helps cover gaps in traditional Medicare coverage, although it differs slightly from Medigap Plan G.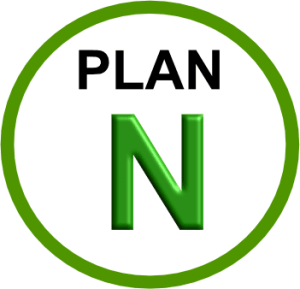 Under Medigap Plan N, enrollees can access some of the same basic benefits offered by other Medigap plans. These benefits include coverage for coinsurance and copays for hospitalizations and skilled nursing care, as well as medical services such as emergency room visits and outpatient surgeries.
However, there are some differences between Medigap Plan N and other Medigap plans.
For instance, under this plan, individuals will be required to pay up to $20 when they visit their doctor or $50 if you go to the emergency room and you're not admitted after meeting the Medicare Part B deductible each year. This contrasts with some of the other Medigap plans that cover these costs in full.
Medicare Plan N Cost
When it comes to cost, premiums for Medigap Plan N may vary depending on your location and the insurer you choose. However, in general, premiums for this plan tend to be lower than those associated with more comprehensive plans like Plans F or G.
Furthermore, overall out-of-pocket costs linked to Plan N may also be lower than those of other plans since enrollees will have higher copayments than what's required in more comprehensive plans.
The primary advantage of Medigap Plan N is that it bridges the gap between traditional Medicare coverage and out-of-pocket medical expenses incurred by enrollees.
It provides basic coverage for hospitalizations and medical services such as emergency room visits while also offering lower premiums than most other supplemental health insurance policies – making it an appealing option for individuals seeking financial protection against unforeseen healthcare costs while still saving money.
Medicare Supplement vs Medicare Advantage
Medigap insurance and Medicare Advantage plans are two types of health insurance plans available to individuals. Medicare is a federal health insurance program for people aged 65 or above, while Medigap is an additional policy that covers the costs not covered by Medicare (like deductibles and copayments).
Medigap works in conjunction with Medicare, where Parts A and B are your primary insurance.
Original Medicare takes care of 80% of your hospital stay costs after meeting a deductible; however, most people require assistance in covering the remaining 20%. In such cases, a Medigap plan can help pay for this remaining balance when you receive medical care from doctors who accept original medicare assignment fees – meaning they accept payment from medicare as full payment towards their services rendered.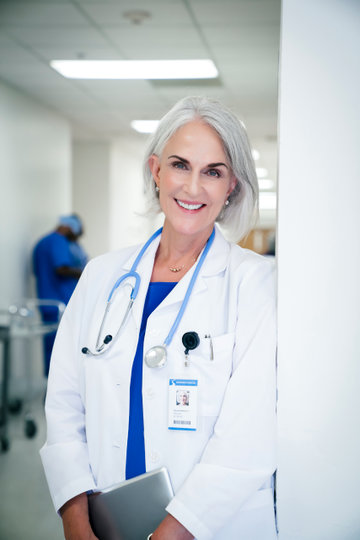 On the other hand, a Medicare Advantage plan is a type of private health insurance plan that provides more coverage than traditional Medicare. It often includes additional benefits such as vision, dental, hearing aid services or prescription drugs.
Medicare Advantage plans differ from both Original Medicare and Medigap plans. Offered by private companies approved by Medicare, these plans provide all your Part A (hospital) and Part B (medical) coverage in one plan.
Most of these plans also offer additional benefits that Original Medicare or Medigap do not cover, such as routine vision or dental care, prescription drug coverage or even hearing aids at no extra cost to you.
The primary difference between Medigap and a Medicare Advantage plan lies in what each covers. With Medigap policies, you can choose from ten different plans to cover specific areas like hospital stays or doctor visits. These policies do not provide extra benefits such as vision care or dental coverage.
A Medicare Advantage plan allows you to get more comprehensive coverage than traditional Medicare does by offering additional benefits such as vision care and prescription drug coverage.
You may also be able to get added features like wellness programs or gym memberships with a Medicare Advantage plan – something not available with Medigap policies.
However, these plans still have extra out-of-pocket expenses as well as networks that you may have to stay within. In contrast, Medigap policies do not have networks and may be used anywhere in the country with any provider that accepts Medicare.
How to Enroll in a Medicare Supplement Plan
When it comes to shopping for and enrolling in a Medicare Supplement plan, there are many different choices available which can get confusing. 
We can help answer all your questions when it comes to Medicare and Medigap plans, and help determine which plan fits your needs the best. Then we'll compare the rates from the top companies in your area to help save you the most money possible. 
Call us today to get started!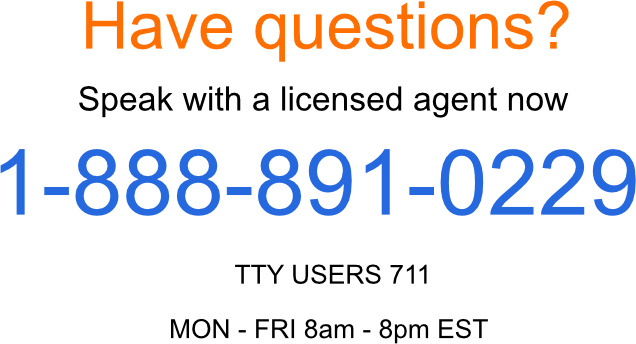 Updated December 4th, 2022