How Much Do Medicare Supplement Plans Cost?
How much do you spend on healthcare every year?
As the nation spends more on healthcare than any other developed market in the world, Americans allocate a significant amount of their income to tier annual healthcare costs. If you're a senior or retiree, you probably live on a fixed income.
As a result, you can't afford outlandish medical bills that eat into your retirement savings — fortunately, government-sponsored programs like Medicare help to mitigate some of these costs.
However, they don't cover all your healthcare expenses. Original Medicare Parts A (hospital insurance) and Part B (medical insurance) only cover up to 80% of your healthcare expenses involving inpatient and outpatient care.
Did you know there's a way to cover the remaining 20% of these expenses?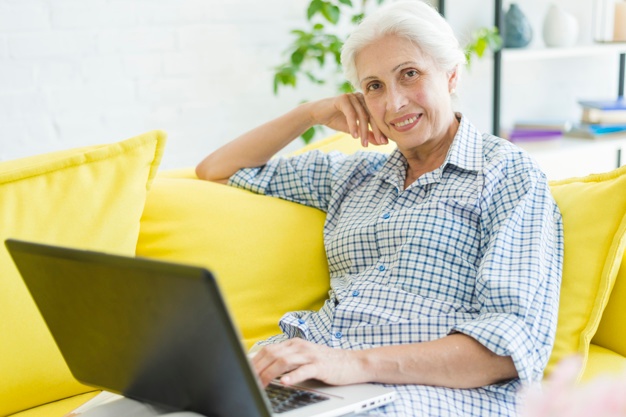 Medigap plans cover the shortfalls involved with the healthcare costs not paid by Medicare Parts A & B. You make a monthly "premium" payment to a private insurer, and your Medigap policy fills in the gaps left by Medicare.
Medigap plans bring beneficiaries better predictability of their annual medical expenses.
With a Medigap policy, especially the more comprehensive plans, you don't end up stuck with paying an astronomical medical bill after surgery or an extended stay at the hospital.
So, how much do Medicare supplement plans for 2024 cost? Are they worth taking?
This post answers these questions, giving you the data you need to make an informed decision on whether a Medigap policy is right for you.
Get a Free Quote on Your Medigap Policy
Call the experts on Medigap at 1-888-891-0229 for a free consultation on choosing the right plan to suit your medical requirements.
Our team of licensed agents can assist you with selecting the right policy and source you the best premium in your state for any Medigap plan.
Alternatively, you can get a free quote using our site's automated premium calculator.
OR complete the contact form, and we'll have a knowledgeable agent call you back to discuss how Medigap can benefit your annual healthcare costs.
Compare Plans & Rates
Enter Zip Code
What Does Medigap Cover? – The Benefits offered By Medigap Plans
All Medigap plans offer some level of coverage to fill the gaps in your healthcare costs not covered by Original Medicare Parts A & B.
All Medigap plans cover some portion of the following:
Medicare Part A coinsurance and hospital fees
Medicare Part A hospice coinsurance or copayment costs
Medicare Part B coinsurance or copayment costs
The costs of blood transfusions.
Additionally, some plans offer extended coverage for the following:
Care at skilled nursing facilities.
Medicare Part A deductible.
Medicare Part B deductible.
Medicare Part B excess charges.
80% of emergency medical costs are incurred during foreign travel outside the US.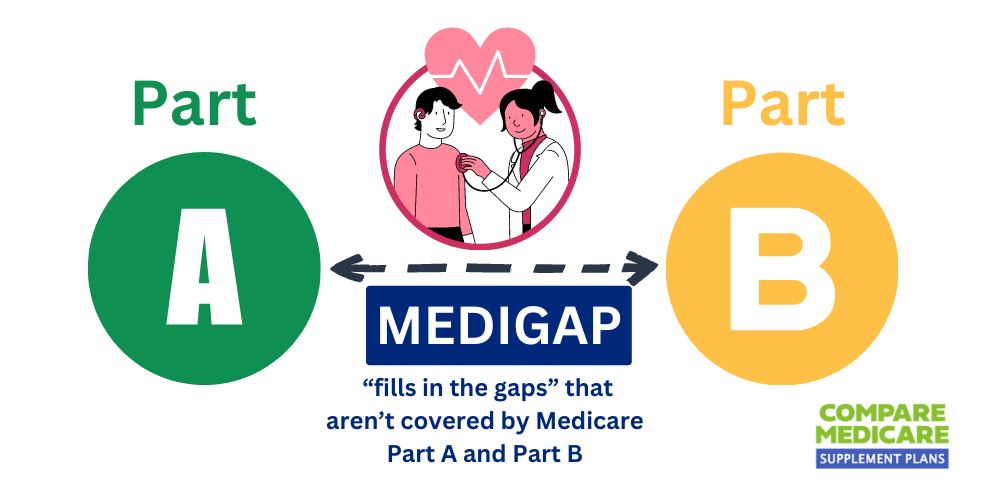 Medigap plans don't cover preventative treatments, prescriptions, and healthcare services involving vision, dental, and hearing.
They all offer varying levels of coverage related to your plan premium. Call us for more advice on the specific coverage provided by each Medigap plan.
How Much Do Medicare Supplement Plans Cost? – Understanding Premiums
When you take a Medigap plan from a private insurer, the premium is the monthly payment you make to them to keep your plan active.
Medigap offers ten plans, all with different premium costs related to their coverage level.
For instance, the most comprehensive plans, like Plan F & G, come with the highest premiums, and Plans K & L have the lowest.
The premium costs for Medigap plans can average from as little as $30 to $40 per month for plans K & L and as much as $300 or more for Plans F & G.
Plans are available for leading insurers across the United States, and all private insurers retail the plans at different costs.
That's why it benefits you to shop around for your plan, and our agents can assist you with finding the best rate on premiums for the plan you want.

Comparing the Cost of Medigap Insurance Plans
So, what can you expect to pay for a Medigap plan? Here are the average costs across all insurers for monthly policies.
We compiled this example based on a 65-year-old female nonsmoker.
Medigap Plan A — Basic benefits package without any extras.
$85 to $416.
Medigap Plan B — Basic benefits package with additional coverage for your Medicare Part A deductible.
$113 to $303.
Medigap Plan D — Mid-priced option covering most Medigap benefits.
$106 to $340.
$96 to $341. (Standard plan)
$30 to $67. (High-deductible plan)
Medigap Plan F — The most comprehensive cover for Medicare beneficiaries. Plan F comes in high-deductible and standard options in some states.
*Plan F is no longer available for beneficiaries eligible for Medicare after January 1, 2020.
$106 to $371. (Standard plan)
$40 to $97. (High-deductible plan)
Medigap Plan K — The second-lowest-priced plan, offering 50% coverage for most benefits.
$47 to $112.
Medigap Plan L — The lowest-cost plan offering up to 75% coverage for most benefits.
$59 to $250.
Medigap Plan M — Coverage most Part A & B benefits, but half of the Part A deductible.
$72 to $274.
Medigap Plan N — Lower premiums but higher copayment responsibilities.
$72 to $310.
What are Medigap Discounts?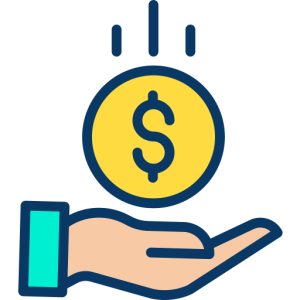 Some insurers offer policyholders additional discounts on their premiums. For instance, you have:
household discounts,
discounts for setting up automatic payments on your credit card or bank account,
discounts for paying a year's premiums upfront,
or multi-policy discounts.
Call us, and we'll walk you through the options with insurers in your area.
How Medigap Insurers Set Premiums
Medigap insurers set the premium for your plan based on several factors. The personal factors involved with your premiums relate to your:
age,
gender,
and smoking status.
Since private insurers offer Medigap plans, the premiums can change from company to company, with some being more or less expensive than others in different states.
For instance, a 65-year-old nonsmoking woman in North Carolina might play less for her policy than a 65-year-old nonsmoking woman in Los Angeles. However, a 65-year-old smoker in North Carolina will pay more than a nonsmoker.
The premiums also vary by provider. So, someone taking a policy might pay more for it with an insurer like Cigna than they do with Blue Cross Blue Shield. Also, BCBS might be the least expensive provider in one state and the most expensive option in another.
That's why you need a professional, licensed broker to assist you with finding the best rate for the range of providers in your state.
Contact our team today, and we'll ensure you get the best premium and discounts for your Medigap plan anywhere in America.
Frequently Asked Questions
What are Medicare Supplement plans?
Medicare Supplement plans are private insurance policies that cover gaps in Medicare for deductibles, copayments, and coinsurance.
How much do Medicare Supplement plans cost?
Costs vary based on factors like location, age, and chosen plan, with average premiums ranging from $50 to $300 per month.
Are Medicare Supplement plan premiums the same for everyone?
No, premiums vary based on factors such as age, gender, location, and pricing methods used by insurance companies.
What factors influence the cost of Medicare Supplement plans?
Factors like age, gender, location, and plan type can influence the cost of Medicare Supplement plans.
Can Medicare Supplement plan prices increase over time?
Yes, prices can increase due to factors like inflation and rising healthcare costs.
How can I find affordable Medicare Supplement plans?
Compare premiums from different insurance companies, consider coverage and benefits, and seek assistance from licensed insurance agents.
Are there any discounts available for Medicare Supplement plans?
Discounts are not common, but some companies may offer household discounts for multiple members enrolling.
Can I change my Medicare Supplement plan if the cost becomes too high?
Yes, you can change plans, but it may involve medical underwriting and potentially higher premiums or denial based on health condition.
Are there government programs to help with Medicare Supplement plan costs?
No, there are no specific government programs for Medicare Supplement plan costs, but Medicaid and Medicare Savings Programs can help with Part A and Part B costs.
How can I lower my Medicare Supplement plan costs?
Shop around, compare premiums, consider higher deductible plans, and assess coverage and potential out-of-pocket expenses before choosing.
Find the Best Plan for You Today!
To compare Medicare supplement plans with other well-known health insurance companies, submit the form to the right.
You can also call 1-888-891-0229 and one of our licensed agents will be happy to answer all of your questions and assist you with all of your needs.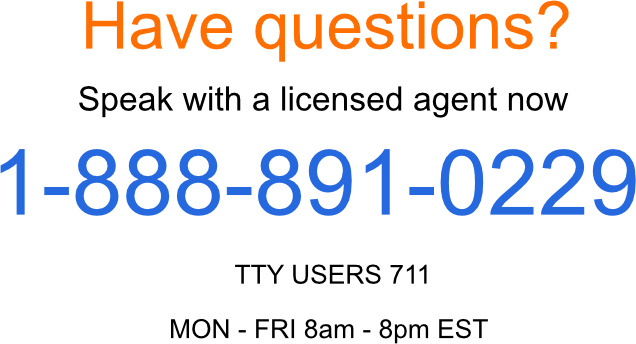 Updated December 4th, 2022