Is Medicare Supplement Plan F Still Available
Are you looking to purchase a Medicare Supplement Plan F? Did you know that, depending on when and where you got your original Medicare coverage, this plan may no longer be available?
In this article, we'll discuss what Medicare Supplement Plan F is, whether it's still available in certain states and the ways it can help seniors cover out-of-pocket costs.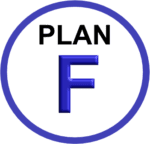 Medicare Supplement Plans are insurance plans purchased by individuals who have already enrolled in Original Medicare (Parts A & B).
These supplemental plans provide additional benefits not included with Original Medicare-such as copays and coinsurance.
One of these supplement plans is called Medicare Plan F, which offers some of the most comprehensive coverage available for beneficiaries.
Medicare Plan F has long been one of the most popular options for those seeking extra protection from high medical expenses.
But recently there's been confusion about its availability due to changes in state laws.
So let's take a look at what's going on with Plan F and see if it's still an option for you or someone you love.
Medicare Supplement Plans
Medicare supplement plans are a type of insurance designed to help cover the costs that original Medicare does not.
These plans, also known as Medigap policies, fill in gaps left by traditional Medicare and can provide additional benefits such as coverage for copayments or coinsurance.
There are 10 different types of Medicare supplement insurance policies available, each with its own set of benefits.
Plan F is one of those options, offering full coverage which means it helps pay for all out-of-pocket expenses associated with Medicare Part A and B services.
Each plan offers different levels of coverage so it's important to evaluate your particular needs when deciding on a policy.
Understanding how they work can help you make an informed decision about which option best fits your budget and healthcare needs.
Compare Plans & Rates
Enter Zip Code
What Is Medicare Supplement Plan F?
Medicare Plan F (also called Medigap Plan F) is a Medicare Supplement plan offered by private insurance companies.
It's designed to help cover 100% of the gaps in Original Medicare, such as coinsurance and copayments for hospital stays and doctor visits.
Medicare Plan F benefits include:
100% Coverage for out-of-pocket expenses like deductibles, copays, and coinsurance
Coverage for emergency medical care both at home and abroad
Access to a nationwide network of health care providers
Eligibility for Medicare Plan F requires that you be enrolled in Medicare Parts A & B prior to January 1st of 2020.
The cost of coverage depends on your age and location; it may also vary from one provider to another.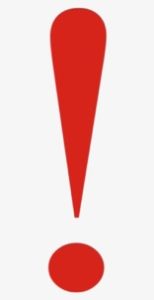 It's important to note that due to recent changes in legislation, Medigap Plan F will no longer be available to people new to Medicare starting January 1st, 2020.
This means those who already have coverage may keep their current Medigap Plan F.
Individuals currently considering enrolling in Plan F should weigh the potential costs against other options before making any decisions about their health care coverage.
With that said, let's take a look at why Plan F was eliminated and what alternatives exist today.
The Reason for Medicare Plan F Going Away
The elimination of Medicare Supplement Plan F has been a hot topic. It was the most popular plan for those needing coverage, but as of 2020, it was no longer available to new beneficiaries.
This change impacts many seniors who relied on this coverage and need to find alternatives that fit their budget and lifestyle needs.
One reason why Medicare Supplement Plan F was eliminated comes down to cost savings. The premiums were higher than other plans with similar benefits, so eliminating it helps keep costs down across the board.
In addition, Plan F wasn't always necessary due to advancements in healthcare technology over time that allowed for improved diagnosis and treatments without the extra coverage.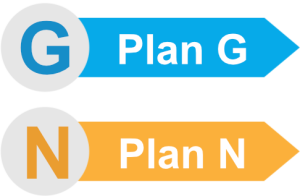 People on Medicare can still get outstanding coverage in 2024 through alternative Medicare Supplement Plans such as Plan G or Plan N.
These plans have slight differences in terms of what services are covered and how much you will pay out-of-pocket for medical expenses, yet can save people quite a bit of money over Medicare Plan F.
Fortunately, there are plenty of resources available online to help make sense of all the Medicare supplement plan options and determine which one best meets your needs and fits within your budget.
With an array of choices now available, everyone should be able to find suitable coverage at a price they can afford.
Benefits And Coverage Of Other Medicare Supplement Plans
Yes, Medicare Supplement Plan F is still available. It's just one of many different plan types that are out there for those looking to supplement their existing Medicare coverage with additional benefits and services.
In this section, we will explore the various other plans that are available as well as a comparison chart outlining some of the key differences between them.
How To Enroll In A Medicare Supplement Plan
Once you've determined which Medicare Supplement Plan fits your needs, it's time to enroll in the plan.
There are a few steps that must be followed when enrolling in any Medicare supplement insurance:
First, it's best to speak to one of our independent licensed insurance agents who can learn more about your current situation and help you decide which Medicare supplement plan is right for you.
They will then shop all the top companies and see which ones have the lowest rates in your area, and easily walk you through the application process.
Our service is entirely free, and our clients save money each and every year with our review process to always make sure you're in the right plan.
Cost of Medicare Supplement Plan F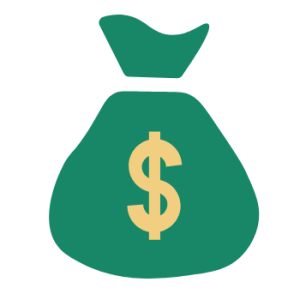 When considering Medicare Supplement Plan F, it's important to evaluate the costs and benefits associated with supplemental coverage.
There are several considerations that should be taken into account when deciding if this plan is right for you.
* Costs
Medicare costs: Your regular Part B premium may change each year, depending on your income. Additionally, you'll have to pay a separate premium for your supplement insurance plan.
Monthly Premium for Plan F: There is a separate monthly premium that you pay to the insurance company for Medicare Plan F
It's also worth noting that Plan F isn't available anymore since January 1st, 2020; those who were enrolled in it prior to that date can continue their coverage without interruption.
Therefore, it's necessary for everyone to explore other alternatives if seeking additional coverage beyond what Original Medicare offers and that includes looking into Medicare Supplement Plan G.
Medicare Supplement Plan G
Medicare Plan G is nearly identical to Plan F. Plan G pays 100% of the gaps in Original Medicare after you simply pay the Medicare annual Part B deductible yourself each year.
In 2023 this deductible is only $226. Once that is met, Medicare Part B will pay 80% of your medical bills and Plan G will pay the remainder.
The main benefit of Medigap Plan G is that it costs much less than Plan F in nearly every instance.
So you'll save money just by paying the annual deductible yourself.
Frequently Asked Questions
What is Medicare Supplement Plan F?
Medicare Supplement Plan F is a standardized insurance policy that helps cover the out-of-pocket costs not paid by Original Medicare (Part A and Part B). It is one of the most comprehensive Medigap plans, offering coverage for expenses like deductibles, copayments, and coinsurance.
How does Plan F differ from other Medigap plans?
Plan F is unique because it provides the most extensive coverage among all Medicare Supplement plans. It covers all the gaps in Original Medicare, including Part A and Part B deductibles, copayments, coinsurance, and excess charges.
Is Plan F still available for new enrollees?
As of January 1, 2020, Plan F is no longer available to new Medicare beneficiaries. If you were eligible for Medicare before January 1, 2020, you can still enroll in Plan F, provided it is offered in your area.
What is the High Deductible Plan F (HDF)?
High Deductible Plan F (HDF) is a variation of Plan F that has a higher annual deductible. After meeting the deductible, HDF offers the same comprehensive coverage as the standard Plan F. This option may be suitable for those seeking lower monthly premiums in exchange for a higher deductible.
How do I enroll in a Medicare Supplement Plan F?
If you are eligible for Plan F, you can enroll during your Medigap Open Enrollment Period (OEP) or during a Special Enrollment Period (SEP) if you qualify. You can sign up by contacting us today at 1-888-891-0229
Can I switch from another Medigap plan to Plan F?
If you were eligible for Medicare before January 1, 2020, and already have a Medigap plan, you can switch to Plan F. However, you may be subject to medical underwriting, which could affect your premiums or eligibility based on your health status.
Are prescription drugs covered by Plan F?
No, Plan F does not include prescription drug coverage. To get help with prescription drug costs, you can enroll in a separate Medicare Part D plan.
How much does Medicare Supplement Plan F cost?
The cost of Plan F varies depending on factors such as your age, location, and the insurance company. It's essential to shop around and compare prices from different providers to find the most affordable and suitable option for you.
You can use our FREE quote engine by filling out the form to the right to see how much Plan F costs in your area.
Is there a waiting period for pre-existing conditions with Plan F?
If you enroll in Plan F during your Medigap Open Enrollment Period or have guaranteed issue rights, the insurance company cannot impose a waiting period for pre-existing conditions. However, if you enroll outside these periods, the insurer may apply a six-month waiting period before covering pre-existing conditions.
What happens to my Plan F coverage if I move to a different state?
Since Medicare Supplement plans are standardized across the United States, your Plan F coverage will remain the same if you move. However, you may need to notify your insurance provider about your change of address, and your premium rates may be affected based on the new location.
 Does Medicare Supplement Plan F Cover Vision And Dental Care?
Medicare Supplement Plan F, or any Medigap plan for that matter, does not offer vision and dental coverage. We have many options available when it comes to Dental and vision plans and can help you find a plan to fit your needs.
Will my doctor accept Medicare Supplement Plan F?
As long as your doctor accepts Original Medicare, they will accept your Medicare Supplement Plan F policy, regardless of which company it is through.
To get started with Medicare Supplement Plan F, just give us a call today or fill out the form to the right.
If you think that Medicare Supplement Plan F is the right choice for you, just fill out the form to the right to receive instant quotes.
If you have questions or would like to speak to a licensed agent directly, dial 1-888-891-0229 and we'll be glad to assist you with all of your needs.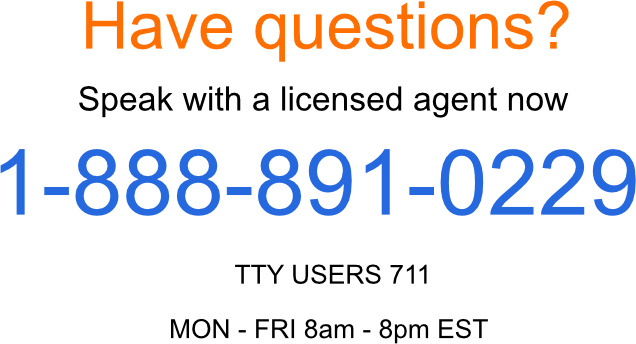 Updated December 4th, 2022