Quick Guide to Understanding Medicare Plan G
What is Medicare Supplement Plan G? If you're new to Medicare, you'll probably find all the supplement plans a bit confusing.
Good news, we're going to clear the air for you. By the time you finish this post, you'll know everything you need to make an informed decision on if it's the right option for you.
If you want to skip ahead, reach out to our team of licensed professionals at 1-888-891-0229, and we'll walk you through it.
Medicare Supplemental Plan G At a Glance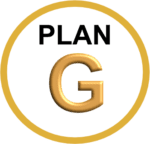 Medicare Plan G is a "Medigap plan." It covers most out-of-pocket costs that the Original Part A and Part B Medicare don't. If you're expecting hefty medical bills this year, Plan G, like Plan F, makes a valuable addition to your Medicare portfolio.
Medigap plans A, B, C, D, G, F, K, L, M, and N all come with unique offerings to help you reduce your overall medical expenses.
The benefits of each plan are the same in most US states, apart from Minnesota, Massachusetts, and Wisconsin.
They have different rules standardizing Medigap plans. If you're in one of these areas, call us, and we'll explain how it affects you.
Get Professional Advice About Medicare Plans
If you're feeling confused already, don't worry, we understand. That's why we're here to help you navigate these Medicare Supplement Plans.
Call us at 1-888-891-0229, or fill out the contact form. One of our elite agents will contact you for a free consultation to discuss your needs.
Compare Plans & Rates
Enter Zip Code
What is Medicare Plan G?
Each of the Medicare supplemental plans for 2024 comes with a different level of coverage, available at a different price (premium).
The reason why there are so many alternatives is to tailor your needs to a specific plan for your ideal level of cover.
After Plan F, Medicare G is the second most requested due to the gap cover it offers new Medicare beneficiaries. All new members registered after January 1, 2020, are eligible for Plan G.
Medigap plans, such as Plan G, pay for additional costs that "Original" Medicare Parts A and B don't cover, such as copayments, deductibles, and coinsurance.

What Does Medicare Supplement Plan G Cover?
Part A hospital costs and coinsurance up to 365 days after your Medicare benefits expire.
Part A deductibles up to $1,600 for 2023.
Part A hospice care copayments or coinsurance.
Part B copayments and coinsurance.
Part B excess fees.
The first three pints of blood in transfusions.
Coinsurance for skilled nursing facilities.
Emergency care for foreign travel outside of the United States.
The only element Plan G doesn't cover the Part B deductible. If that's your requirement, you'll have to go with Plan F. However, it's important to note Plan F isn't available for Original Medicare members registered after January 1, 2020.
So, Plan G is the best option for newly eligible members, providing the most comprehensive supplemental Medicare coverage.
After meeting your Part B deductible, Supplemental Plan G covers all Part B outpatient medical expenses involving:
blood work,
surgeries,
doctor consultations,
chronic medication,
X-rays,
medical equipment,
ambulance services,
transportation, and more.
What Does Medicare Plan G Cost? – Monthly Premiums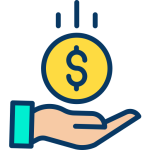 Medigap Plan G premiums (costs) vary depending on location, health status, and gender.
Plan G's average monthly premiums in 2022 were $137 per month.
Considering how medical expenses can quickly mount up in the case of emergencies or the advent of severe health issues, Plan G offers you peace of mind, knowing you're covered for basically everything.
What are Medicare Excess Charges?
"Excess charges" are additional fees charged by medical providers and doctors. These fees exceed what your Original Medicare plan qualifies as the full payment for their services or medical products.
Most doctors and healthcare providers won't "accept assignment." That means they charge more than the Medicare-approved amount as full payment.
Federal law allows these providers and medical professionals to charge an additional 15% excess fees over the Medicare-qualified amount. Some states have higher limits than this standardized amount.
For example, Medicare permits a $100 fee for a doctor's consultation. Physicians who don't accept assignment can charge an additional $15 (15%) for their consultation fee.
With Medicare Part B, you get 80% of the allowed rate ($80). You're responsible for paying the outstanding 20% ($20) and the 15% excess, totaling $35 for your medical fee in this transaction.
How Does Medicare Plan G Save Your Money?
Medicare Supplemental Plan G can save you a significant amount of money on your annual medical expenses. Let's run through a quick example.
The Plan G premium in your region is $130 per month ($1,560 annually).
If you experience a medical emergency where you're admitted to a hospital, you'll pay the Part A deductible ($1,600) for the 2023 benefits period before the Part A benefits activate.
Since Plan G covers your Part A deductible, you save $160.
If you require surgery, you have 100% coverage for all surgery coinsurance costs and copayments not covered by Medicare Part A. That can equate to thousands of dollars in some cases.
Similarly, if you have a chronic medical condition, your savings on medical expenses are huge with Plan G.
For instance, if you're diabetic, you'll need doctor consultations during the year, along with lab blood work, a new glucose meter, test strips, and lancets. Medicare Part B covers these expenses.
However, without Medigap Plan G, the annual cost for this care is the $226 Part B deductible, along with all coinsurance and copays plus all the copays for care and supplies.
With Plan G, after paying your deductible, you're 100% covered for all expenses and don't pay anything for the rest of the year. Imagine the savings.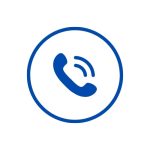 We understand this might be confusing!
So call us at 1-888-891-0229 if you need a detailed explanation of how Plan G works and the savings you can make on your unique medical situation.
We're here to help you choose the right Medigap supplemental plan anywhere in America.
What Isn't Covered in Medicare Plan G
As stated, Supplemental Plan G doesn't cover your Part B deductible. It covers coinsurance on all medications in Part B.
Typically, these are drugs administered in clinical settings, like your doctor's office, an infusion center, or outpatient chemotherapy.
It doesn't cover retail prescriptions for outpatients. These expenses fall under Medicare Part D prescription drug plans.
Frequently Asked Questions
Medicare Plan G is a supplemental insurance plan offered by private insurance companies to help cover costs that Original Medicare (Part A and Part B) doesn't pay for, such as copayments, deductibles, and excess charges.
How does Medicare Plan G differ from Plan F?
The main difference between Medicare Plan G and Plan F is that Plan G does not cover the Part B deductible, while Plan F does. However, Plan G generally has lower monthly premiums compared to Plan F.
What does Medicare Plan G cover?
Medicare Plan G covers a range of healthcare costs, including Part A coinsurance and hospital costs, Part B coinsurance and copayments, hospice care coinsurance, skilled nursing facility care coinsurance, and 80% of foreign travel emergency expenses.
Is Medicare Plan G better than Plan N?
Whether Medicare Plan G or Plan N is better depends on individual needs and preferences. Plan G offers more comprehensive coverage but may have higher premiums compared to Plan N, which has lower premiums but requires copayments for some services.
Can I keep my doctor with Medicare Plan G?
Yes, you can generally keep your doctor with Medicare Plan G. It allows you to choose any healthcare provider that accepts Medicare patients, without network restrictions.
Is there an annual enrollment period for Medicare Plan G?
No, there is no specific annual enrollment period for Medicare Plan G. You can generally enroll in or switch to Plan G at any time throughout the year, as long as you meet the eligibility requirements.
How much does Medicare Plan G cost?
The cost of Medicare Plan G varies depending on factors such as your location, age, gender, and the insurance company you choose. It's best to compare plans from different insurers to find the one that offers the coverage you need at a price that fits your budget.
Does Medicare Plan G cover prescription drugs?
No, Medicare Plan G does not cover prescription drugs. If you want prescription drug coverage, you'll need to enroll in a separate Medicare Part D prescription drug plan.
Can I switch from Plan F to Plan G?
Yes, you can switch from Plan F to Plan G. However, if you want to switch plans, you may be subject to medical underwriting, which means the insurance company could review your health history and potentially charge higher premiums or deny coverage based on pre-existing conditions.
Does Medicare Plan G cover dental and vision services?
Generally, Medicare Plan G does not cover routine dental or vision services. However, some Medicare Advantage plans (Part C) may offer additional benefits that include dental and vision coverage. It's important to review plan details to understand the specific coverage options available.
Does It Matter Which Plan G Provider I Choose?
The standardized nature of Medigap Supplemental plans means every company offers you the same plan with the same cover.
You get full access to the nationwide Medicare network, all benefits, and access to the automated Medicare Supplement claims process. Every company provides you with the same claims-paying history.
What makes www.comparemedicaresupplementplans.org different is our customer service and advice to you. We'll help you select the right supplemental Medigap plan to suit your personalized needs and budget.
Contact us at 1-888-891-0229, and our professional consultants will get you started.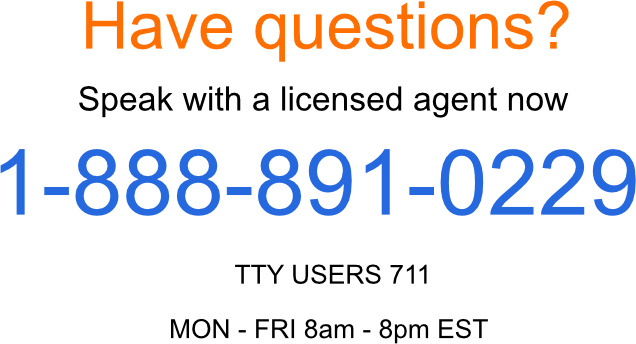 Updated December 4th, 2022