Medigap Plan G Vs Plan N – Comparing the Top-Rated Medigap Plans
Medigap insurance is vital for any senior or retiree that wants to avoid shelling out their retirement savings on unpredictable medical expenses during their golden years.
If you have Medicare Parts A & B, you only have coverage for 80% of your inpatient and outpatient healthcare costs.
As a result, you have to dip into your retirement savings to fund the other 20% Medicare doesn't cover.
Fortunately, you can do away with these expenses by taking a Medigap Plan.
These supplemental insurance policies are available for beneficiaries of Original Medicare Parts A & B.
Medigap comes in ten different plan options, with Plan G & N being the most popular.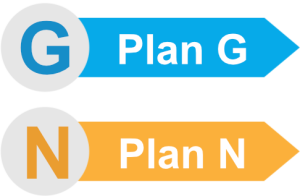 There are similarities and differences between the coverage these plans offer and the monthly premiums charged to remain a beneficiary.
This post unpacks Medigap Plan G Vs Plan N, giving you the information you need to make an informed decision on the right policy for you.
Get Expert Advice on Medigap Plan G Vs Plan N
If you need help navigating the differences between Plan G & N, call the experts at 1-888-891-0229.
Our team of fully licensed agents offers you a free consultation to discuss your healthcare requirements and see which plan offers you the most benefit for your budget.
Or you can fill out the contact form on this site, and we'll have an expert get in touch with you to discuss your needs.
Our site also offers an automated quoting tool to help you find the best rates on Plan G & N in your state.
Compare Plans & Rates
Enter Zip Code
Medigap Plan G Vs Plan N – Coverage
Medigap Plan G & N have similar benefits for beneficiaries when covering the out-of-pocket expenses associated with Original Medicare Part A.
However, where they really differentiate themselves is in the Part B expenses. Here are the benefits provided by Plans G & N:

Medicare Part A coinsurance & hospital fees (up to additional 365 days after using up your Medicare benefits.
Part A hospice care coinsurance or copayments.
Medicare Part B coinsurance (Plan N requires copayments for the doctor and emergency room).
The first three pints of blood in medical procedures.
Coinsurance for care in a skilled nursing facility.
Part A deductible ($1,600 for standard Plan N & G. $2,700 for High-deductible Plan G).
Part B excess charges (Not covered by Plan N)
80% of foreign travel emergency expenses ($250 deductible and $50,000 lifetime policy limit).
Unlimited coverage for out-of-pocket costs.
The Differences Between Medicare Supplement Plan N Vs Plan G?
So, from our table, you can see that there are certain things not covered by Plan N or requiring copayments.
As a result, Plan G is more comprehensive, giving you better predictability with your healthcare expenses for the year.
The primary difference between the two is that Plan N requires you to make copayments on Part B medical care expenses.
For instance, you'll need to make a $20 copayment if you visit the doctor and a $50 copayment if you go to the emergency room.
The $5 copay for the emergency room is waived if you're admitted to the hospital.
Another significant difference between Plans G & N is that Plan G covers you for all excess charges when visiting the doctor or specialist.
Some medical providers may charge up to 15% above the Medicare-approved rate (Medicare Assignment is the term for doctors charging Medicare rates).
Plan G will cover these excess charges, while Plan N won't.
So, to circumvent these expenses, Plan N policyholders will have to visit a physician charging the Medicare Assignment rate.
What Expenses Do Plan N & G Not Cover?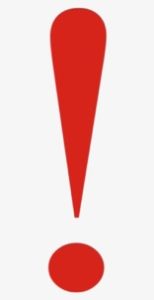 Both Plans G & N don't cover the costs of the Part B deductible, which is $226 in 2023.
They also don't cover the costs of your medications; you'll need a Part D plan for that.
Plans G & N also don't cover the costs of preventative treatments like vision, hearing, and dental costs, and they don't offer coverage for stays in non-skilled facilities, like nursing homes.
Medigap Plan G Vs Plan N – What is the Difference in Premium Costs?
Medigap Plans G & N have different premiums.
Plan G is the more expensive option because it covers you for more out-of-pocket costs, like excess charges, and there's no copayment requirement.
Typically, you can expect a Plan G policy to be anywhere from $10 to $40 more with an insurer.
However, that's not always the case. The gap between plans can be wider or closer, depending on your location in the United States and the insurer you use for your Medigap policy.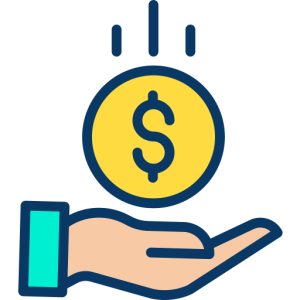 Another option for Plan G is the "high-deductible" version.
The HD Plan G increases your Part A deductible from $1,600 to $2,700 but dramatically lowers your premiums.
Typically, HD Plan G can be anywhere from $40 to $80 cheaper than Plan N, making it a better choice.
However, the issue with this policy is that it's not broadly available from all providers or in all states.
If you want more information on Medigap HD Plan G, call our offices, and we'll tell you if it's available to you.
Medigap Plan G Vs Plan N – How Do I Change Medigap Plans?
You might find that Plan G offers you too much coverage, and you would prefer to switch to Plan N to capitalize on the lower premiums – especially if you hardly visit the doctor or emergency room.
Likewise, you might feel underinsured with Plan N and don't want to make copayments on your Part B expenses anymore.
If that's the case, you can switch plans anytime during the year.
However, it's better to do it during the open enrollment period, which runs between October 15 to December 7 each year.
During this period, the insurer is less likely to ask you to undergo medical underwriting.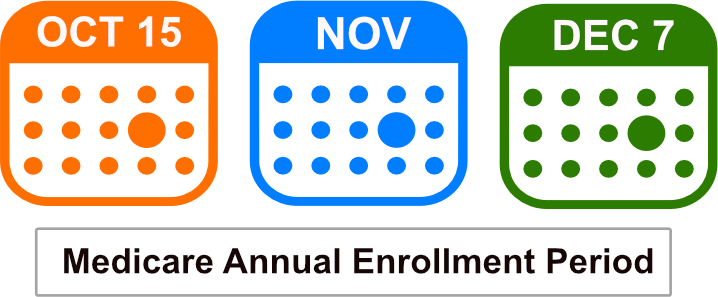 You can also switch insurers at this time to benefit from a lower premium with another provider.
After making the change during the open enrollment period, your new plan will activate on January 1 of the following year.
Some states also have a "birthday rule" where you can switch plans in your birthday month with no extra charges.
Ensure you don't cancel your policy before your new one is activated.
Frequently Asked Questions
What is the difference between Medigap Plan G and Plan N?
Medigap Plan G and Plan N are two popular Medicare supplement plans. The main difference is that Plan G offers more comprehensive coverage than Plan N. Plan G covers all Medicare Part A and B deductibles, while Plan N requires you to pay a small copayment for some services.
Is Medigap Plan G or Plan N better?
The answer depends on your individual needs and preferences. Plan G generally offers more comprehensive coverage, but it may have a higher premium. Plan N has slightly lower coverage but often comes with a lower premium. Consider your healthcare needs and budget to determine which plan is best for you.
Does Medigap Plan N cover the Medicare Part B deductible?
No, Medigap Plan N does not cover the Medicare Part B deductible. You are responsible for paying the Part B deductible out of pocket.
Does Medigap Plan G cover excess charges?
Yes, Medigap Plan G covers excess charges. Excess charges are additional fees that doctors can charge beyond the Medicare-approved amount. Plan G pays for these charges, whereas Plan N does not.
Are prescription drugs covered under Medigap Plan G and Plan N?
No, neither Medigap Plan G nor Plan N provides coverage for prescription drugs. You would need to enroll in a separate Medicare Part D plan to get prescription drug coverage.
Can I switch from Medigap Plan N to Plan G?
Yes, you can switch from Medigap Plan N to Plan G, but you may need to go through medical underwriting. This means that the insurance company can review your health status and may charge you a higher premium or deny coverage based on your medical history.
Are preventive services covered under Medigap Plan G and Plan N?
Yes, both Medigap Plan G and Plan N cover Medicare Part B preventive services. These services include screenings, vaccinations, and annual wellness visits.
Are foreign travel emergency benefits included in Medigap Plan G and Plan N?
Yes, both Medigap Plan G and Plan N provide coverage for foreign travel emergency benefits. However, they have different limits and coverage percentages, so it's important to check the specifics of each plan.
Can I keep my doctor with Medigap Plan G or Plan N?
Yes, you can see any doctor who accepts Medicare patients with both Medigap Plan G and Plan N. These plans do not have networks, so you have the freedom to choose your healthcare providers.
Do Medigap Plan G and Plan N cover skilled nursing facility (SNF) care?
Yes, both Medigap Plan G and Plan N cover the coinsurance costs for SNF care. However, Plan G covers the entire coinsurance amount, while Plan N requires you to pay a small copayment for each SNF benefit period.
Medigap Plan G Vs Plan N - How to get started
The easiest way to get started is to call us today at 1-888-891-0229.
We'll answer all of your questions and help you. Or you can use our FREE quote engine to begin shopping today!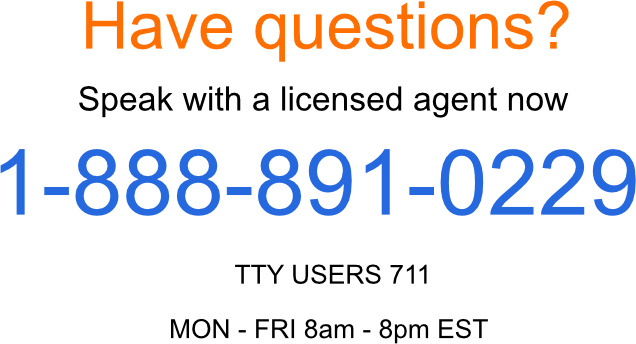 Updated December 4th, 2022