Top 10 Medicare Supplement Companies in 2022
Many people are wondering what are the top 10 Medicare Supplement companies in 2022. It is challenging to answer this question as there are various factors to consider.
The best insurance carrier that offers Medicare supplement plans is the one that offers the most reasonable rate in your area with significant benefits.
Medicare benefits are standardized by the government.. Thus, each Supplement plan is the same no matter where you purchase it from.
Medicare is the decision-maker here while the insurance carrier offering Medicare Supplement pays your bills. We never hear about slow-pay issues.
If you enroll through us, you don't have to worry about which insurer to use based on its customer service. We will help you choose the best coverage to fit your needs at the lowest premium.
And it's FREE! 
We'll check the rates every year to help you always save money.

Nevertheless, insurance companies compete against one another by offering the most competitive rates for their Supplement plans. They provide the best secondary health plan to Medicare.
Below you will find a list of the top 10 Medicare Supplement insurance companies in 2022. These companies have significant market share in some states and they offer the best-rated Medigap plans overall.
We always update the list every year to reflect the current major players in the market.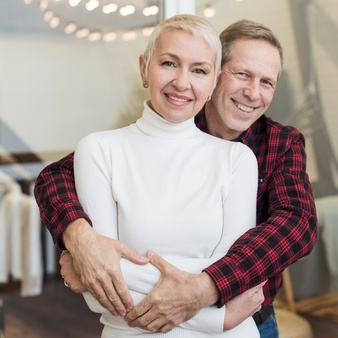 The Top Ten Medicare Supplement Companies for 2022
 Aetna

Mutual of Omaha

Accendo

Cigna

United Healthcare

Blue Cross Blue Shield

Manhattan Life

Anthem

New Era 

Philadelphia American
Most Popular Medicare Supplement Plans 2022
There are 10 Medicare Supplement plans. But there are top 3 plans that truly stand out. These are Plans F, G, and N.
They offer comprehensive coverage. Most seniors who purchase these plans want little to no out-of-pocket expenses when they need to use healthcare services. Thus, it is not surprising that these three plans are the most popular options.
Among the three plans, Plan F is the most expensive. It is followed by Plan G and Plan N. As mentioned there are 10 Supplement plans available.
But only a few seniors are buying the remaining three plans because they only cover fewer medical services. That's why Medicare beneficiaries choose one of the top three options.

Aetna Medicare Supplement - 2022
As one of the oldest insurance companies in the US, this company offers stability. It has been offering MS plans for more than 10 years. Thus, if company ratings matter a lot to you, then you may consider Aetna.
If you are an existing subscriber, you can register an online account to track your claims. You may also use its website to view your policy coverage or request an ID card.



Cigna has been around since 1982. They offer competitive monthly premiums for all of their health plans. This insurance carrier is a top choice if you wish to obtain one of the Medicare Supplement plans.
The company wants its subscribers to have an easy experience with their plans.
It also tries to improve the well-being of each member and offers excellent service. With the values that it offers, it is no wonder that this insurance carrier got an A rating with A.M BEST.
Mutual of Omaha for Supplement Plans 2022
Since the start of Medicare, Mutual of Omaha has been offering Medicare plans.
This company consists of several subsidiaries, depending on the state you live in. Thus, your plan will have United of Omaha plus the name of a company that offers it in your state.
There is no need to worry about the name though as the parent company, Mutual of Omaha, is a strong provider.
MO has other lines of insurance. It has received an A+ rating for A.M. Best.
If you read its reviews, you will find it mostly positive. Its customer service department is also supportive each time you want to resolve an issue with your plan.


Manhattan Life Insurance Company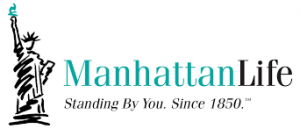 The company knows that Medicare beneficiaries appreciate discounts. For that reason, it offers a discount of up to 7% if you have a roommate.
You can apply for this discount if you are currently living with someone, like your spouse, and both of you are older than 60.
Apart from Medigap plans, Manhattan Life also offers other health policies, for dental, hearing, and vision.
It has a B+ rating with AM Best. As a policyholder, you can use its website to learn more about your current coverage.
Bankers Fidelity Insurance Company
Bankers Fidelity is one of the companies that focuses on seniors. It has 60 years of experience in assisting seniors by providing them with the best insurance plans.
Many seniors choose Medicare Supplement plans because it offers guaranteed renewable coverage.
It also has a website that allows policyholders to view their plan information or check claims status, among others. Regarding its ratings, it has received an A- rating from AM Best.


It is a well-known insurance provider that also sells MS plans. It has been around since 1929. Nearly 1 in every 3 Americans has a BCBS Supplement plan.
It offers 7 different Medigap options. These would include A, F, G, L, N, and K. You can also purchase a high-deductible version of Plan F from this carrier.
If you are an existing subscriber, you can register an account online so you can access your policy 24/7.

Anthem is part of Blue Cross Blue Shield. Its Medicare Supplement plans are popular in these states. Although its parent company is BCBS, its MS plans are sold separately.
If you choose Anthem as your provider for Medigap, then you can take advantage of its SilverSneakers program. It is a health and fitness program that can help you stay healthy while saving money.
It is worth noting that Anthem's supplement plans are also known as Anthem Medigap plans.
United Healthcare Medicare Supplement Plans 2022
Our list of the top 10 Medicare Supplement Companies in 2021 will not be complete without including United Healthcare.
It is one of the well-known Medicare companies in the US. Most insurance companies have the same standard Medigap plans. But UH MS plans are the only ones that are co-branded with seniors organizations.
Most employers in the US choose UHC as their providers.
Thus, you might have used this carrier in the past, when you were still working. Because of this familiarity, many seniors would opt for its Medigap policy.
Just like Anthem, UH also offers the Silver Sneakers program as one of its perks.

Combined Insurance Provider of Medicare Supplements in 2022
It is not as well-known as the other companies mentioned above. However, it has been providing insurance options since 1922. Currently, AM Best gave the company an A- rating.
You can find its offices throughout North America. It has more than 5 million Medigap policy subscribers.
If you are one of them, you can register an account through its self-service website so you can access your policy information at any time of the day. You can also view your payment history, as well as claims data.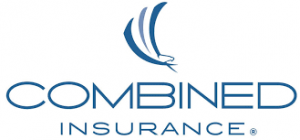 The Importance of Insurance Ratings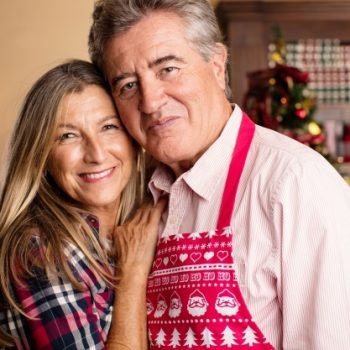 Many of our clients are wondering about the importance of insurance company ratings.
When you compare Medigap ratings, it is more difficult than when you compare Medicare Advantage companies.
The reason for this is that Advantage companies have a 5-star rating system. But with Medigap plans, you need to compare the company's financial ratings and other ratings.
Our own clients said that what they really wanted in a supplemental insurance company is excellent customer service. Now, you may wonder, which of these companies offers the best customer support.
When you call these companies' call centers, you will still be put on hold to wait for answers. Now, if you enroll in MS plans us, then you don't have to deal with calling for those call centers.
Rather, whatever concerns you may have, we will handle them on your behalf.
It means that each time you have questions, problems, or claims, you may call us and we will take it from there. It is the best customers support you can find anywhere in the industry.

Should You Consider Plan F?
Many seniors often considered it the best MS plan. But the term best is typically subjective because it really depends on your medical needs. Plan F, for one, is the most comprehensive Supplement plan.
It pays for Part A and B deductibles. It also handles coinsurance. In that case, every out-of-pocket expense is being covered. The only thing that you will pay for is the monthly premium.
The benefits of Plan F are the same no matter which insurer you choose. Thus, when you determine the best Plan F, look for a carrier that offers the lowest premium.
Furthermore, you need to consider the company's Medigap ratings. You would want to sign up for a carrier that receives at least a B+ rating.
Plan F will no longer be available in 2022 for people new to Medicare. However, if you have subscribed to it before it has been discontinued, then you can still renew it. No matter where you purchase this plan, you can be sure that you have stable coverage in 2022.

Our main goal here is to help you choose the right plan and sign up with the best insurance provider. The list of companies that offer Medicare Supplements can offer you stability and top-notch customer service.
We understand that having many options can be overwhelming. That's why we are here for you.
We will help you pick the right plan that truly covers your medical needs. Keep in mind that what is best for someone doesn't mean it is also the best policy for you.
In that case, if Plan F is the most popular Supplement, it doesn't necessarily mean that you must also choose it. You must still look into your medical expenses and find out if Plan F offers enough coverage or it includes coverage for items that you don't need.
If you work with us, we can help you pick the right supplement for you. We can pull all options available for you and explain each one so you can have a better understanding of how the plan affects you.
We represent all companies that we listed above. But we also serve other companies that we didn't mention here.
Please call us today to know more about the Medicare Supplement providers in your area and which one offers the most competitive pricing.
We always update the list of Top 10 Medicare Supplement Companies in 2022. So check back with us often.