Do Medicare Supplement Plans Cover Prescription Drugs
Are you new to Medicare and wondering "Do Medicare supplement plans cover prescription drugs?"
You're not alone. Many people struggle to decide which supplemental coverage is right for them, and it can be hard to know where to begin.
Medicare Supplement plans do not cover Prescription drugs. You must enroll in a separate Medicare Part D prescription drug plan to get coverage, and there are many different options available to choose from.
In this article, we'll explain what you need to consider when choosing a Medicare Supplement Plan as well as a plan that covers prescription drugs, so you can make an informed decision about your health care costs.
If you're currently enrolled in Original Medicare Parts A & B, then a Medigap policy may help provide additional coverage that helps pay out-of-pocket expenses such as copayments, coinsurance, and deductibles.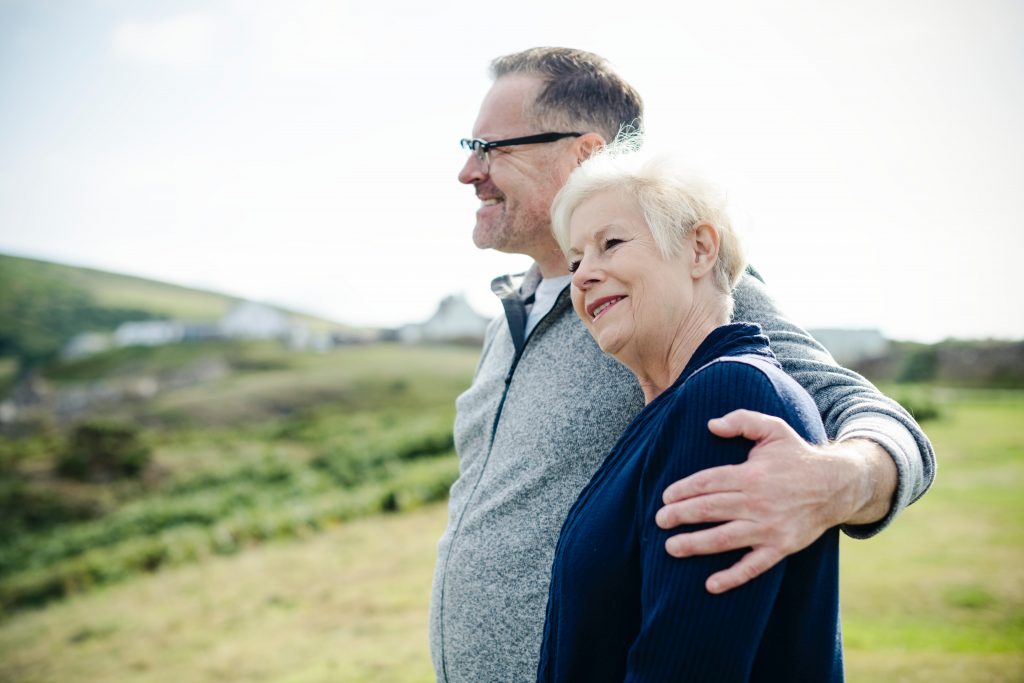 There are several different types of Medigap plans available, each one designed with its own set of benefits tailored to meet specific needs.
The best plan for you will depend on your individual circumstances and preferences.
No Medicare Supplement plan covers prescription drugs at this time, so you'll need to enroll in a separate Medicare Part D prescription drug plan in order to get coverage.
There are many factors to consider including:
cost,
provider network size,
customer service ratings and more.
We'll discuss all these issues in detail and offer tips on how to find the best possible deal – so keep reading!
Overview Of Medicare Coverage
Medicare coverage is a national health insurance program that provides healthcare benefits to individuals who are 65 or older, as well as those with certain disabilities.
Medicare has four parts:
Part A (hospital care)
Part B (outpatient services and medical equipment)
Part C (also known as Medicare Advantage)
Part D (prescription drug coverage).
While Parts A and B cover most medical expenses, they do not include prescription drugs.
To fill in the gap, many people opt to enroll in a Medicare Part D prescription drug plan.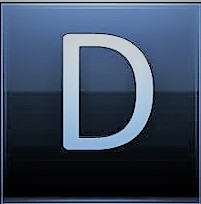 These plans help to pay for prescriptions, co-pays, deductibles, coinsurance and other out-of-pocket costs associated with medicare part d coverage.
It's important to note that Medicare does not provide any type of prescription drug coverage unless you have purchased a separate policy from an outside provider.
There are several types of other policies available including employer group plans, private insurance companies and various government programs such as Medicaid and TRICARE, but you must qualify for these.
When researching these options it's important to compare premiums, copayments and deductible amounts so you can get the best deal possible on your prescription drug coverage Medicare needs.
The next step is to look into the different types of prescription drug plans available so you can make an informed decision about which one will meet your needs.
Types Of Prescription Drug Plans
Medicare Part D is a prescription drug plan that helps cover the costs of certain medications.
It's an important part of many people's healthcare plans and can be used to supplement other coverage options.
When choosing a Medicare Part D plan, it's important to understand the details of the plan coverage, as well as its associated costs.
For those who need help affording medication, there are several types of Medicare Part D plans available.
The most common type is the stand-alone prescription drug plan, which provides coverage for drugs on a formulary list or through designated retail pharmacies.
These plans typically charge different copay amounts based on what tier level each particular drug falls under – meaning generic drugs may cost less than brand-name drugs.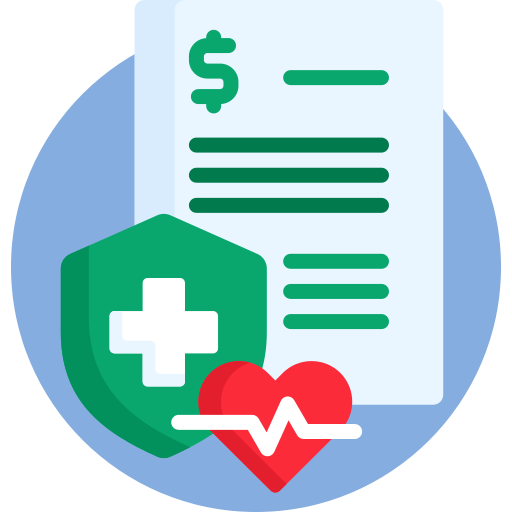 Furthermore, these plans usually require enrollees to pay an annual deductible before they begin receiving benefits from their plan.
Another option is a Medicare Advantage Prescription Drug Plan (MA-PD), which combines traditional Medicare with additional health insurance benefits such as vision and dental care coverage into one package.
MA-PDs offer similar prescription drug coverage as stand-alone plans but tend to have lower premiums and deductibles in exchange for more limited access to providers and greater restrictions when compared with stand-alone plans.
One main drawback to enrolling in a Medicare Advantage plan with prescription drug coverage included in the plan is, that each Medicare Part D drug plan covers medication differently.
Therefore, you could end up with prescription drug coverage that does not cover your own personal medications very well if included in a Medicare Advantage plan.
And, you are stuck with that coverage until you change Medicare Advantage plans.
These two types of prescription drug plans provide valuable assistance in helping people afford necessary medication; however, understanding how they differ will make all the difference when deciding which type best meets your needs and budget. With this information in hand, you'll be better equipped to determine if supplemental eligibility requirements fit your individual circumstances.
Eligibility Requirements For Supplemental Plans
In order to qualify for a Medicare Supplement plan, you need to first meet the eligibility requirements set by Medicare.
These include being 65 years of age or older and having Parts A and B of Original Medicare coverage.
Depending on your state, you may also need to be a US citizen or permanent resident in order to receive supplemental coverage.
It is important to understand that Medicare Supplement Plans do not cover prescription drugs, except certain medications that are administered in the doctor's office.
If you anticipate needing help with paying for your prescription drugs, it is best to research Medicare Part D plans offered in your area that provide this type of coverage.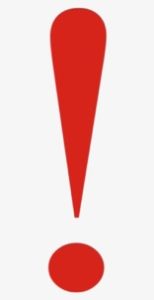 It's also important to note that even if you are eligible for a certain supplement plan, there may still be additional qualifications required by each individual provider before they will accept you as an enrollee into their program, particularly if you are outside the 6-month Medicare open enrollment period.
Medicare supplements can help make healthcare more affordable, but it's essential that individuals take the time to check their eligibility and review the different options available based on their needs prior to enrolling in any particular plan.
With careful consideration and thorough planning, seniors should have no trouble finding the right supplement plan for them.
After understanding the necessary criteria for eligibility, cost considerations become the next logical step when determining which supplemental plan is best for one's specific situation.
Choosing The Right Plan For Your Needs
When it comes to selecting a Medicare Supplement plan and a Medicare Part D prescription drug plan, you must consider your own needs.
Medicare Part D Limitations And Exclusions
When researching the best Medicare prescription drug plan, it is important to understand its limitations and exclusions. This will help you determine which plan offers the coverage that meets your needs.
Medicare limitations refer to services or items not covered by Original Medicare while prescription drug exclusions are specific medications excluded from a policy's coverage.
Supplemental coverage can also come with certain restrictions, so reviewing each individual plan's details carefully is essential when making a decision.
Policy restrictions vary depending on the type of supplemental insurance purchased. For instance, some plans may limit how much you pay out-of-pocket for prescriptions in a year whereas others may restrict what types of generic drugs are eligible for reimbursement.
It is important to review your policy's limits before enrolling in order to ensure that all necessary medication costs are adequately covered.
How To Enroll In A Medicare Supplement Plan
Enrolling in a Medicare Supplement plan is an important step to ensuring you have the coverage you need for prescription drugs.
The process of enrolling in a supplement plan involves submitting an application and making sure your information is up-to-date with Medicare.
Frequently Asked Questions
What Is The Difference Between Original Medicare And Medicare Supplement Plans?
When it comes to Medicare, there are two primary plans: original Medicare and Medicare supplement plans. Knowing the difference between these two types of coverage can help you select the right plan for your needs.
Original Medicare provides coverage for Parts A and B, which includes hospital care, doctor's visits, and preventative services. It also offers prescription drug coverage through Part D. However, with Original Medicare, you may still be responsible for paying certain out-of-pocket costs such as deductibles and coinsurance.
Medicare Supplement Plans provide additional coverage beyond what is offered in Original Medicare. These plans are designed to cover some of those out-of-pocket expenses that may not be covered by Original Medicare. They offer more comprehensive coverage than just Parts A and B alone, including the 20% coinsurance as well as various deductibles and copays depending on the plan.
The main differences between original Medicare and Medicare supplement plans include:
– Coverage:
– Original Medicare covers parts A & B but requires additional coverage for prescriptions drugs (Part D) whereas a Medicare supplement plan provides broader coverage that goes beyond what is available in Original Medicare
– Out-of-pocket costs: With original Medicare, you will have higher out-of-pocket costs compared to a Medicare supplement plan
– Network restrictions: Original Medicare has no network restrictions while Medicare supplement insurance companies typically require enrollees to use their networks of approved providers
Ultimately, understanding the distinctions between original Medicare and Medicare supplement plans can help ensure you get the most appropriate type of health insurance coverage for your individual situation.
Is There an Annual Enrollment Period For Medicare Supplement Plans?
If you are currently enrolled in a Medicare supplement plan, then you may choose to apply for a different Medigap plan at any time during the year. You do not need to wait until the Medicare Annual Enrollment period each October.
That being said, you do need to wait until this period if you wish to change your Medicare Part D drug plan. This can be changed once per year, with the new plan going into effect the following January 1st.
Here's How to Get Started:
First, complete the form to the right or call us today at 1-888-891-0229.  Our licensed insurance agents can show you options available in your area to meet your specific situation. Our service is entirely FREE, and we are an independent insurance agency, which means we work for you, not the insurance companies.
Next, we'll help you complete an application provided either by the insurance company that fits your needs best. If you are new to Medicare and within your 6-month Medigap open enrollment period, you are guaranteed accepted into the new Medigap coverage.
If you are outside this period, we can help determine which insurance company might be your best option as you'll likely need to answer medical questions and be approved for the coverage.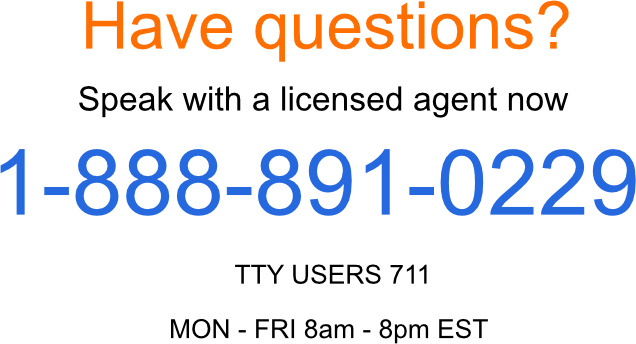 Updated December 4th, 2022