Do I Really Need Supplemental Insurance With Medicare?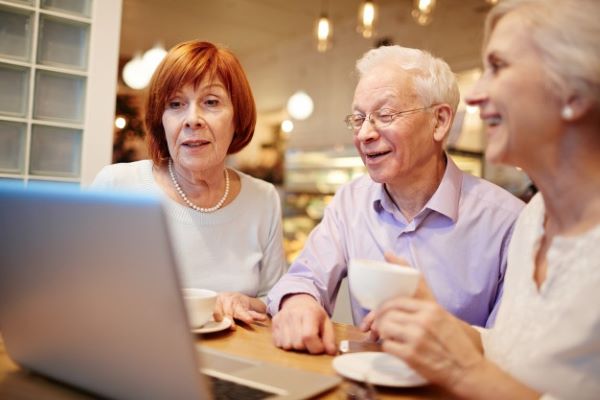 As we age, our health tends to decline. The older you get, the more prone you are to certain health conditions that require medical care.
The cost of that care can be exorbitant. Fortunately, there's Medicare.
Medicare is a health insurance program that is funded by the United States federal government.
There are several different parts to Medicare, and Part A and Part B are known as Original Medicare.
Part A covers the cost of inpatient care and Part B covers the expenses that are associated with outpatient care and services.
While Original Medicare is certainly helpful, it doesn't cover all of your medical expenses.
It only covers up to 80 percent of your healthcare.
You'll need to pay for the remaining 20 percent, as well as the products and services that Medicare doesn't cover.
Medicare Supplement Insurance can help to cover the expenses that Original Medicare doesn't pay for. Before you invest in this supplemental insurance, however, you're probably wondering if you really need it and if the additional expense is worth your while.
Costs Associated with Original Medicare
Like any other insurance policy, Medicare features deductibles, coinsurance, and copays; however, Original Medicare does not cover these expenses. For example, Part A of Original Medicare, will pay for the care you receive in a hospital for up to 60 days, but you need to cover the cost of the deductible before it kicks in.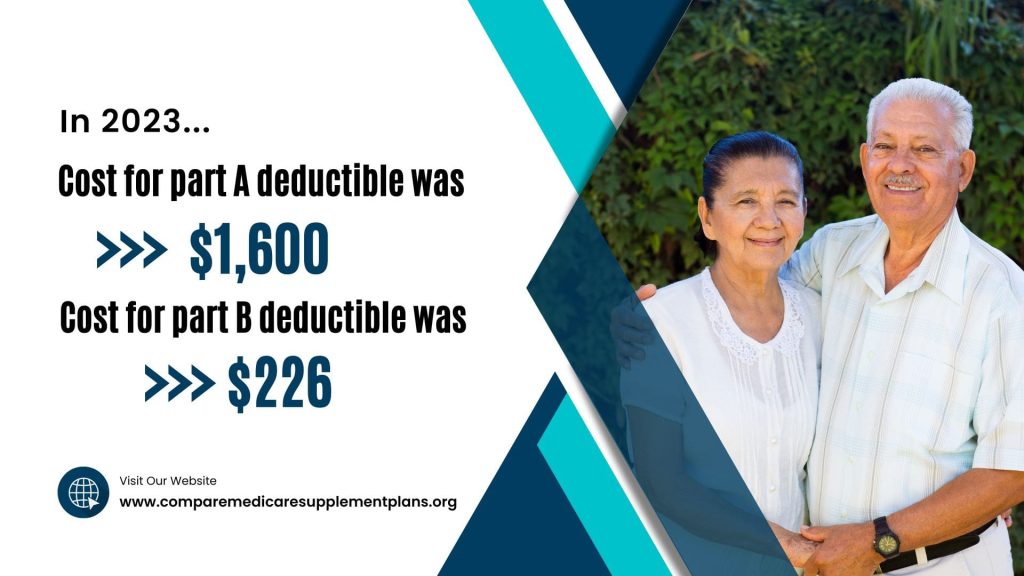 In 2023, the cost for the Part A deductible was $1.600. Keep in mind that if you are hospitalized for longer than 60 days, you will also need to pay a copay, and if you are admitted for 150 days or longer, your Medicare Part A coverage will run out completely.
The out-of-pocket expenses for Medicare Part B are similar. You are required to pay for the deductible before Part B will kick in and cover the cost of the outpatient care you receive; in 2023, the Part B deductible was $226. Once you meet the deductible, Part B will only pay for 80 percent of Medicare-approved services.
As such, you are also responsible for paying the copay and coinsurance for things like doctor visits, trips to the emergency room, surgeries, blood tests, and any durable medical equipment you are prescribed. As if that wasn't bad enough, unlike with other types of health insurance you've probably had, there isn't a cap on the 20 percent that you are required to pay for outpatient care and services. With Part B, you'll have to pay these expenses on an ongoing basis.
How Medicare Supplement Insurance Plans Can Help
Medicare Supplement Insurance plans, also known as Medigap insurance, are designed to cover the gaps in Original Medicare coverage. There are 10 different plans, which are sold by private health insurance companies and are regulated by the federal government.
The 10 plans are named for letters and provide standard benefits. As such, the same lettered plans are required to cover the same standard benefits, as indicated by the federal government. This means that no matter where you purchase Plan G and regardless of the insurance company you purchase this plan from, Plan G has to offer the same standard benefits.
Some health insurance companies provide additional perks for policyholders on top of the standard benefits. For example, for some Medigap plans provided by Mutual of Omaha, policyholders may be entitled to receive discounted rates on services and products that Medicare plans don't cover; vision care, prescription eyeglasses, dental health care, and even discounted rates for gym memberships.
Because Medicare Supplement plans fill in the gaps that Original Medicare doesn't cover, these policies can really help to make your health care expenses more predictable and more affordable. Furthermore, knowing that you'll have coverage for the out-of-pocket expenses that Part A and Part B don't cover, you'll have peace of mind.
What are the Most Popular Medicare Supplement Plans?
As mentioned, there are 10 different Medicare Supplement plans, and each plan covers different expenses. The most popular Medigap policies include Plan F, Plan G, and Plan N. Here's a rundown of the coverage that each of these policies provides.

Medicare Plan G
Plan G is the most comprehensive policy for new Medicare enrollees. This policy covers all of the costs that Plan F covers, except for the Part B deductible. In 2023, the Part B deductible is $226, and the price is expected to be similar in 2024.
Medicare Plan G has skyrocketed in popularity, becoming a preferred choice for many American seniors. This well-structured Medigap plan offers a comprehensive coverage solution, making it a front-runner in health insurance options for those aged 65 and over.
One of the primary reasons for Medicare Plan G's appeal lies in its extensive coverage.
Plan G picks up where Original Medicare falls short, covering a majority of out-of-pocket costs, excluding the Part B deductible. This leaves beneficiaries with minimal expenses, allowing them to manage their healthcare budget effectively.
Additionally, Plan G is renowned for its Part B excess charges coverage. Unlike most Medigap plans, Plan G ensures that you're covered even if a healthcare provider charges more than the Medicare-approved amount for services.
This unique feature affirms its position as an optimal choice for beneficiaries seeking comprehensive coverage.

Moreover, Plan G scores high in terms of predictability. With the exception of the Part B deductible, beneficiaries can predict their annual medical costs accurately, providing a sense of financial security.
This predictability factor is particularly beneficial for seniors on a fixed income, helping them to avoid unexpected healthcare expenses.
Furthermore, the international travel emergency coverage included in Plan G is a significant draw.
This ensures policyholders have peace of mind, knowing they're covered should they require medical attention while traveling outside the United States.
Lastly, the high-deductible version of Plan G, known as High Deductible Plan G, offers the same benefits at a lower premium, making quality healthcare more accessible for beneficiaries on a tighter budget.
Medicare Plan F
Plan F is the most comprehensive Medigap policy, as it covers the most out-of-pocket expenses. Coverage includes 100 percent of the following:
Part A deductible
Part B deductible
Part A coinsurance and hospital expenses
Part A hospice care and coinsurance and copayments
Part B excess charges
Coinsurance for skilled nursing facility care
First three pints of blood for blood transfusions
Plan F also covers 80 percent of the costs that are associated with emergency care that is deemed medically necessary while traveling abroad.
While Plan F is the most comprehensive, new Medicare enrollees can longer purchase it. If, however, you had this plan prior to the start of 2020, you can keep it, and if you became eligible for Medicare before this date but never enrolled, you may still be able to purchase it.
Medicare Plan N
Plan N features lower monthly premiums, and in exchange, you will need to pay more for copays.
Increasingly, American seniors are turning to Medicare Plan N, a popular Medigap choice renowned for its robust coverage and cost-effectiveness. As healthcare costs continue to climb, the benefits and out-of-pocket expenses associated with Plan N make it an attractive option.
One of the primary reasons for Plan N's popularity is its broad coverage. This Medigap plan efficiently bridges the gaps in Original Medicare, covering a multitude of costs such as Part A coinsurance, Part B coinsurance or copayment, and even the first three pints of blood used in a medical procedure.
Moreover, Plan N is particularly attractive for its skilled nursing facility care coinsurance coverage. This benefit is incredibly valuable to beneficiaries needing extended recuperation time after a hospital stay, allowing them to focus on recovery rather than financial stress.
Yet, what truly sets Plan N apart is its balance of coverage and cost. Unlike some Medigap plans, Plan N uses a co-payment system for certain services like doctor's visits and emergency room trips.
This results in generally lower premiums, making it a budget-friendly choice for seniors.

Plan N's out-of-pocket expenses, however, warrant consideration. Beneficiaries are responsible for the Part B deductible and potential Part B excess charges.
Yet, this trade-off often results in lower monthly premiums, a factor that many beneficiaries find financially advantageous.
Furthermore, Plan N's foreign travel emergency coverage assures beneficiaries of support during overseas trips, granting them peace of mind while traveling.
In conclusion, Medicare Plan N's blend of broad coverage and cost-effectiveness, coupled with specific benefits such as skilled nursing facility care coinsurance and foreign travel emergency coverage, make it a popular choice.
While it does have some out-of-pocket expenses, many beneficiaries find the lower premiums a worthwhile trade-off, solidifying Plan N as a desirable Medigap plan.
Frequently Asked Questions
Do I really need supplemental insurance with Medicare?
Having supplemental insurance, such as Medicare Supplement Plans (Medigap), is not mandatory, but it can provide significant benefits and financial protection. It helps cover the gaps in Original Medicare, including deductibles, copayments, and coinsurance.
What does supplemental insurance with Medicare cover?
Supplemental insurance, like Medigap plans, provides additional coverage to supplement Original Medicare. It can help pay for expenses such as hospital stays, skilled nursing facility care, deductibles, copayments, and coinsurance.
What are the advantages of having supplemental insurance?
Supplemental insurance provides various advantages, including reducing out-of-pocket costs, providing predictable healthcare expenses, and offering the freedom to choose healthcare providers who accept Medicare.
Is supplemental insurance necessary if I have Medicare Advantage?
If you have Medicare Advantage (Part C), which is an alternative to Original Medicare, you don't need supplemental insurance. Medicare Advantage plans provide comprehensive coverage that includes the benefits of Original Medicare and often additional benefits like prescription drugs, dental, and vision.
Will supplemental insurance cover prescription drugs?
No, supplemental insurance, such as Medigap plans, does not cover prescription drugs. To get prescription drug coverage, you would need to enroll in a standalone Medicare Part D prescription drug plan.
When is the best time to enroll in supplemental insurance?
The best time to enroll in supplemental insurance is during the Medigap Open Enrollment Period. It starts when you are 65 years old and enrolled in Medicare Part B. This period lasts for six months and guarantees you access to any Medigap plan without medical underwriting.
Can I switch supplemental insurance plans?
Switching supplemental insurance plans is possible, but it may be subject to certain restrictions and underwriting requirements. It is advisable to review the guidelines and consult with a licensed insurance agent before making any changes.
How can I determine if I need supplemental insurance?
To determine if supplemental insurance is necessary, consider factors such as your healthcare needs, budget, and tolerance for out-of-pocket costs. Assessing your current healthcare expenses and evaluating potential future needs can help you make an informed decision.
Where can I get more information about supplemental insurance?
To get more information about supplemental insurance, including Medigap plans, you can visit the official Medicare website, contact a licensed insurance agent specializing in Medicare, or reach out to insurance providers offering supplemental insurance plans.
Do You Really Need Medicare Supplement Insurance?
The easiest way to get started is to call us today at 1-888-891-0229.
We'll answer all of your questions and help you find the right Medicare plan. Or you can use our FREE quote engine to begin shopping today!