Best Medicare Supplement Plans
More than 10 million Medicare beneficiaries are covered by Medicare Supplement plans nationwide. These plans are designed to help cover Medicare expenses, also known as Medigap plans.
These expenses include co-insurance, deductibles, and other out-of-pocket costs you may encounter. All 50 states provide Medicare supplement insurance and are often purchased by those wanting to eliminate the stress of copayments for healthcare.
It is common for people to be surprised at Medicare only covers 80% of medical expenses, and that is only Part B services. That leaves 20% of out-of-pocket costs, which can quickly add up for major illnesses or treatments.
However, by getting additional coverage, you can get that 20% covered as well. Seniors with basic Medicare can get peace of mind from supplement insurance and not be responsible for costs.
You have a one-time open enrollment period that lasts six months, allowing you to select and enroll in the best Medicare supplement plans of your choosing. During this period, you cannot be denied.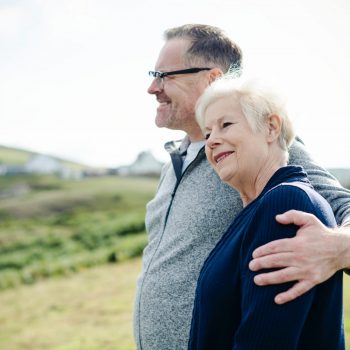 What is a Medicare Supplement?
Not long after Medicare was introduced, supplement plans were offered by various insurance companies to help cover the 20% out-of-pocket costs that remain.
These expenses would be for all outpatient expenses. These policies were designed to help seniors get the adequate healthcare services they needed without adding the stress of covering for standard services.
The following are key benefits of traditional supplement policies:
Ability to select hospitals and doctors of your own
Predictable expenses for all Medicare-covered treatments, without out-of-pocket expense for those who qualify for Plan F.
No referral requirements for specialists
Insurance companies cannot reduce or drop coverage, and guaranteed renewals
Covered nationwide, not just locally
There's no claim paperwork as companies share filings with Medicare automatically
In short, supplement plans offer seniors the most predictable coverage possible. Plans clearly explain what is covered and any out-of-pocket expenses, ensuring you know exactly what to expect for outpatient or inpatient services.
These costs will be determined by the type of plan you select.
Additional information for Medicare Supplement insurance:
You are required to have Medicare Part A and Part B to qualify.
Only one person is covered by the plan. A spouse requires an individual policy of their own.
The additional coverage can be dropped, and there are no periods for the annual election.
Household discounts are often extra perks offered by insurance companies when multiple people have enrolled with the same company.
Part D plans for drug coverage are available during the annual election period, which you will need a separate plan for.
How Medicare Supplement Coverage Works
After you've receives services, your Medicare must approve and pay their part of the invoice. Supplement plans are there to cover the gap that would otherwise be an out-of-the-pocket expense.
These include co-insurance, deductibles, and any copays.
Another key advantage to Supplement coverage is being able to use any provider of your choosing, nationwide. The only requirement is, they must accept Medicare. Therefore, it is helpful for seniors that enjoy traveling or live between multiple states.
However, prescription drug coverage is not included, and the cost for these will still be out of pocket. However, you can purchase an individual Part D plan to cover these costs.
In addition, some routine services such as hearing, vision, and dental checkups are not covered because Medicare does not cover them. For a supplement or Medigap plan to cover the additional costs, they must first be covered by Medicare.
Medigap Plans and Their Coverage
Medicare published a booklet titled "Choosing a Medigap," which provides a chart. This chart shows the benefits of individual plans. But, some have reported their chart being confusing to understand, so we've tried to provide a simplified version.
Our version helps explain coverage in realistic situations.
*Medicare Supplement Plan F is available to those who qualified prior to 2020. There is a high-deductible option (HDF) offered in some states. This option has a higher out-of-pocket deductible of $2,340 but offers lower monthly premiums.
**Medicare Supplement Plan K and Plan L will kick in after you reach your annual deductible for Part B ($198 for 2020) and the out-of-pocket limits. Afterward, the plan covers 100% of medical services for the remaining calendar year.
*** Medicare Supplement Plan N provides 100% coverage for Part B, with an exception for a $20 copay for certain office visits and $50 copay for ER visits without inpatient admission.
**** Medicare Supplement Plan G offers a high-deductible plan (HDG), with a $2,370 deductible in 2021.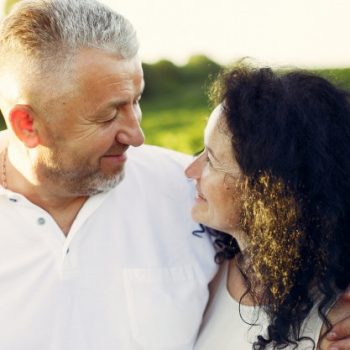 What are the different types of Supplement Plans?
There are many letter plans available from Plan A to Plan N. Each of these plans provides a different type of coverage. Still, all lettered plans are required to offer the same standard coverage between insurers.
Therefore, Plan G with AARP must provide the same standard coverage as Plan G with Blue Cross Blue Shield.
In total, there are 10 different lettered plans for Medicare supplement plans. In most states, insurance companies offer them all. However, Massachusetts, Minnesota, and Wisconsin all provide different options.
Many plans will still require some out-of-pocket expenses, depending on the type of service or if treatment is in-network. However, there are some like Plan F, which covers all expenses and leaves no extra costs to cover.
For those wanting a middle ground, Plan N and Plan G offer lower premiums in exchange for some out-of-pocket expense and cover most services.
If you're unsure of what plan is best for you, an experienced insurance agent can help. These agents are specialized in supplement insurance policies and can help you choose the best option.
Knowing which coverage is Best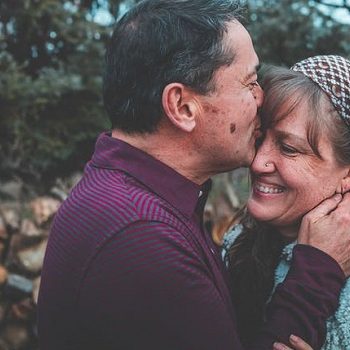 The different plans are designed to give everyone a choice in the type of benefit that fits them best.
If you want to have the most coverage available to reduce stress over copays and other out-of-pocket expenses, then Plan F, Plan G, and Plan N may be the way to go. These are popular among seniors for this reason.
If you're looking for some coverage, but do not mind paying copays and some other out-of-pocket expenses, the other plans may be more suitable.  It all comes down to how much of the expense gap you prefer to be covered, and your budget for monthly premiums.
The more coverage the plan offers, the higher your monthly premium will be. You have the option to ask for multiple quotes from various plans to get the best options.
According to the Guide to Health Insurance booklet provided by Medicare, the one-time open-enrollment period is the best time to purchase the preferred plan. The period starts on the first day of the month you turn 65.
This is the time you're able to enroll for Part B coverage. The initial enrollment period only lasts 6 months, if you don't take advantage of this window – you lose the perks.
This enrollment window allows seniors to ensure they can receive the coverage plan best for them without being denied due to health conditions. In fact, insurance companies cannot ask any medical-based questions during this one-time enrollment period.
Furthermore, insurance companies cannot charge more because of certain medical conditions, pre-existing conditions, or medications you're on. This gives everyone an equal opportunity to choose the best Medicare supplement plan.
Although, after this six-month period, insurance companies are able to deny coverage due to health conditions. Therefore, enrolling during this one-time window is best.
Remember, the one-time open enrollment and Annual Election Period are two different things! During the fall enrollment period, you have the option of changing your Part D plan, not Medicare supplement plans.
Therefore, insurance companies are allowed to ask medical questions because it is NOT the same – a common mistaken belief.
The Guaranteed Issue Rights
There are many times the enrollment process is delayed due to having employer group health coverage. When losing coverage or retiring, there is a 63-day period after losing the group coverage called Guaranteed Issue Rights. This allows you to buy gap coverage.
The window for the guaranteed issue is similar to that of the open enrollment but shorter. Also, you have fewer options available, but insurance companies are not allowed to deny applications due to health reasons during this time.
Available plans include:
In addition to losing group coverage or retiring, other conditions can create a guaranteed issue period. For instance, moving out of state and losing Medicare Advantage coverage.
Always confirm state laws with a licensed agent to determine the application process in your area, because each state can be different. We are licensed within 48 states and can answer any questions you may have.
Be sure to keep all notices received from a previous policy as proof of creditable GI coverage and avoid the late enrollment penalty for Part D.
Underwritten Medicare Supplement Plans
It is possible to apply for a plan after the open enrollment and guaranteed issue period have passed. However, insurance companies will require you to answer some health-related questions. The insurer may then decide to deny you.
Many times, people get confused by this during the Annual Drug Election Periods. This period occurs every fall, allowing people to switch Advantage and Part D plans.
It does not include switching Medigap coverage without questions. If you choose to change insurance companies, you will likely require underwriting.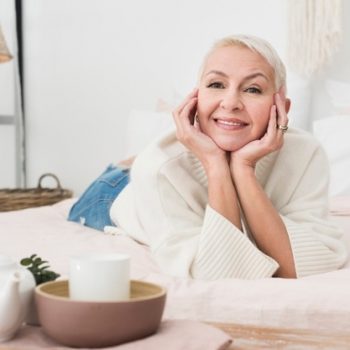 Frequently Asked Questions
What's the Medicare Supplement open enrollment window?
This is the six-month period people have to enroll for the Medicare supplement plan they want without having to answer health questions and being qualified for coverage.
There is no waiting period for a pre-existing condition, and insurers cannot deny you. However, this is a one-time enrollment period.
Again, the Annual Election Period or AEP is NOT the same thing. Any changes or enrollment after this six-month period passes will likely result in insurance companies qualifying you through medical questions.
They will be able to accept or decline your application, and there will be a waiting period for pre-existing conditions.
The annual open enrollment is focused on allowing people to switch Part D drug plans.
Are you able to switch Medicare supplement plans at any time?
Yes, you may apply for another Medicare supplement plan to switch at any time. However, if your six-month window has passed, they will ask the health questions to determine if you qualify.
Therefore, it is best to ensure you choose the plan you want long-term during this open enrollment period.
Otherwise, your health history, medication list, and pre-existing conditions will be deciding factors on your approval or denial.
Some states have different regulations with exceptions to these rules, including Connecticut, California, Washington, and Oregon.
What Medicare Supplement Plan is Best?
The highest coverage level is Plan F. This plan will cover all Medicare expenses without any out-of-pocket costs.
Many insurance companies offer this plan to those that qualify, but the standardized benefits remain the same between insurers.
Plan G is the second-highest coverage plan. It covers almost everything, just like Plan F except for the Part B deductible each year. Although the monthly premium is lower and can result in savings over time.
Each state offers standardized plans, always compare quotes to get the best option available to you.
What is the Average Medicare Supplement Insurance Cost?
The cost of policy premiums will vary between states. For example, Florida's healthcare service costs more than some states, so the premiums will be higher.
Where a non-smoking 65-year-old in Texas may be quoted $100/month for Plan G, the same policy in Florida could be double that.
In addition, insurance companies base the pricing on other areas, including the use of tobacco, zip code, gender, and age. Some insurers may offer household discounts. We offer quotes based on zip code, just call 1-888-891-0229.
Are you able to switch Medicare supplement plans at any time?
Yes, you may apply for another Medicare supplement plan to switch at any time. However, if your six-month window has passed, they will ask the health questions to determine if you qualify.
Therefore, it is best to ensure you choose the plan you want long-term during this open enrollment period. Otherwise, your health history, medication list, and pre-existing conditions will be deciding factors on your approval or denial.
Some states have different regulations with exceptions to these rules, including Connecticut, California, Washington, and Oregon.
What is Medicare supplement insurance guaranteed issue rights?
There are certain situations that create a short window for applying for a supplement plan without being asked questions by the insurance companies. This window is known as the guaranteed issue rights. For instance, if you were on Medicaid and lost eligibility or if you had group insurance from an employer and retired.
Finding the Correct Supplement Insurance For You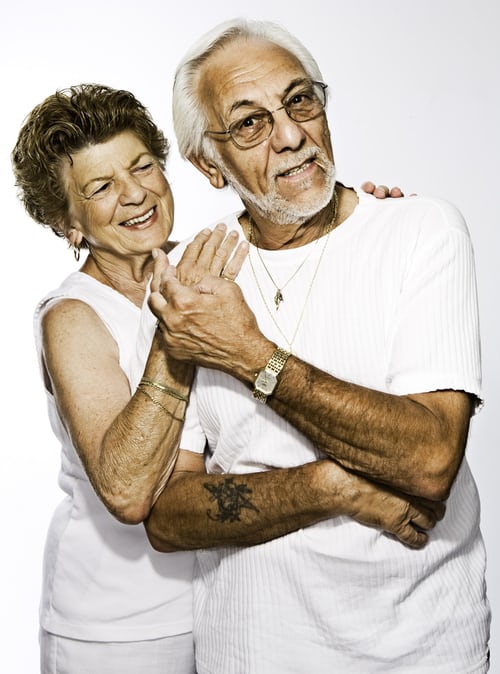 When going through us, we offer several additional benefits that you wouldn't get going directly through an insurance company. The best part, costs are the same!
We provide policyholders with these free value-added services:
Simple benefit explanation
Quick quotes from 30+ companies
Help with comparing annual rates to help get the best price
We provide financial ratings for each insurance company
Receive answers to Medicare questions
Assistance and support with appeals if a Medicare claim is denied
Help to renew Annual Part D plans
Webinars every fall of Medicare change coming the following year
Speak with one of our professional agents for quotes or other information at 1-888-891-0229 Today!
Popular Articles