Medicare Plan N Vs Plan G
What's the difference between Medicare Supplement Plan N and G?
What kind of coverage can you expect from each policy, and what do they cost?
Medicare Plan N & G are two of the most popular options for Medigap policies.
One offers near-comprehensive cover for your out-of-pocket costs associated with Medicare Parts A & B, and the other offers affordable premiums but copays on your doctor and emergency room visits.
Depending on your needs, you could benefit more from one plan or the other.
If you need help determining the benefits of Medigap plans and the coverage they offer, this article is for you.
This post examines the differences between these plans. We'll give you the information you need to make an informed decision on the right Medigap policy for you.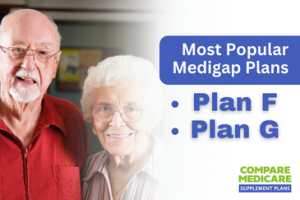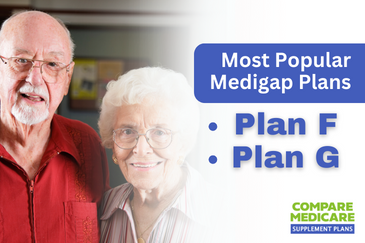 Talk to the Experts About Medicare Supplement Plan N Vs G
Call us if you're on the fence about choosing Plan G or N, and we'll help you decide.
Our fully licensed agents are experts on Medigap policies and the benefits they provide.
Call us at 1-888-891-0229, and we'll help you understand what you're getting for the premiums you pay.
If you don't have the time to talk right now, leave your details in our contact form on this site.
We'll have a Medigap expert get back to you to discuss the right plan.
If you find the information in this post beneficial, use the quoting tool on this site to get a free automated quote on your plan of choice.
Medicare Supplement Plan N Vs G – An Overview
You'll need to consider several factors when weighing up whether to take Plan N or G.
It comes down to making an informed decision based on your lifestyle, finances, and personal health situation.
Let's look into the similarities and differences between Plans N & G to give you an idea of what to expect from the coverage offered by each policy.

Medicare Supplement Plan N Vs G – What are the Similarities?
There are plenty of similarities between Plans G & N.
They are very similar, which is why many people consider them as the best options for their supplemental insurance policy.
Here are the similarities between Plans N & G.
They both cover the Medicare Part A deductible.
They both don't cover the Medicare Part B deductible of $226.
They cover hospitalization, blood, skilled nursing facility care, hospice care, and emergency medical expenses during foreign travel.
They both offer automatic acceptance from an insurer if you take a policy during the Open Enrollment period in the six months from your 65th birthday.
Medicare Supplement Plan N Vs G – What are the Differences?
All Medigap policies provide coverage for the following to a certain degree.
Medicare Part A deductible
Medicare Part A coinsurance and hospital stays up to 365 days after your Medicare benefits run out.
Medicare Part B coinsurance for outpatient procedures and care.
Medicare Part B copays at the doctor's office.
The first three pints of blood in procedures and blood transfusions.
Hospice and skilled nursing facility care coinsurance
80% coverage for healthcare costs incurred when traveling outside the United States. ( A $250 deductible applies, and you have a $50,000 lifetime maximum).
There are differences between Plans G & N. Let's look at them in detail.
Plan G
No copays at the emergency room.
No Part B copays for doctor visits.
No Part B excess charges. The excess charge is the amount over the figure paid by Original Medicare for outpatient services like trips to the doctor's room. Plan G will cover you for an additional 15% above the Medicare-approved amount.
Plan N
Copays of up to $20 on outpatient services, such as doctor room visits.
Up to a $50 copay on a trip to the emergency room, where you are admitted to the hospital.
No coverage for Part B excess charges.
Both Plans G & N don't cover preventative care, private nursing, prescriptions, hearing vision, or dental treatments.
Medicare Supplement Plan N Vs G – Premiums
You'll usually pay around $25 to $40 per month more for the standard Plan G than for Plan N.
Let's look at an example of when Plan G might be the better option for your Medigap policy.
Medigap Plan Example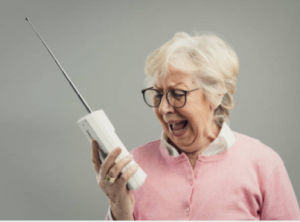 Cindy is a 68-year-old smoker, and she lives an inactive lifestyle.
She has high blood pressure and a high BMI.
She takes an anti-depressant and blood pressure medication daily.
Cindy visited the doctor six times last year for checkups and health issues.
By the time Cindy accounts for her doctor visits, lab copays, and 15% in excess fees, she'll end up paying more for annual copays than she would gain from the cost savings of a lower Plan N premium.
Medicare Supplement Plan N Vs High-Deductible Plan G
Plan N is the better option for you if you're a healthy senior.
You benefit from the cost savings you make on monthly premiums. Since you don't visit the doctor often, you don't have many copayment responsibilities during the year.
However, a high-deductible Plan G policy might be worth considering instead of Plan N if you rarely visit the doctor.
HD Plan G offers you low monthly premiums, sometimes as low as $40 per month, but your Part A deductible increases to $2,700.
Frequently Asked Questions
What's the difference between Medicare Supplement Plan N and Plan G?
Plan N has lower premiums but requires co-payments, while Plan G has higher premiums but offers comprehensive coverage without co-payments.
Which plan is more popular, Plan N or Plan G?
Plan G is generally more popular due to its comprehensive coverage, including the Medicare Part B deductible.
 Does Plan N cover the Part B deductible?
No, Plan N doesn't cover the Part B deductible, and neither does Plan G.
Are there network restrictions with Plan N or Plan G?
No, both plans allow you to choose any doctor or hospital that accepts Medicare patients.
Are prescription drugs covered by Plan N and Plan G?
No, prescription drug coverage is not included in these plans. You can get separate coverage through Medicare Part D.
Do Plan N and Plan G cover excess charges?
Only Plan G covers Part B excess charges, though these are rare and typically very inexpensive.
Can I switch from Plan N to Plan G?
Yes, you can switch, but you may need to go through medical underwriting if outside the enrollment period. Call us today for help 1-888-891-0229
Do Plan N and Plan G cover foreign travel emergencies?
Yes, both plans provide coverage for emergency medical services during foreign travel.
Are there enrollment restrictions for Plan N and Plan G?
There are specific enrollment periods, such as the Medigap Open Enrollment Period, but some states offer additional opportunities. You may apply for a plan anytime unless you're enrolled in a Medicare Advantage plan, which then you must wait until the Fall Annual Enrollment Period.
Do Plan N and Plan G cover skilled nursing facility services?
Yes, both plans cover the Medicare Part A coinsurance or copayment for skilled nursing facility care.
Medicare Supplement Plan N Vs G – The Verdict
Suppose you're a healthy senior and only visit the doctor or emergency room occasionally.
In that case, it's a good idea to go with Plan N and benefit from the lower monthly premiums associated with the policy.
Or, you have the option of going with the high-deductible Plan G.
However, Plan G is only available from some providers in some states. Some don't offer it at all.
If you have health issues, live a sedentary lifestyle, or smoke, it's a better option to go with Plan G.
You'll spend more on premiums, but you get the most comprehensive level of care and all the coverage you need for medical emergencies.
The only thing not covered is the Part B deductible of $226, but Plan N doesn't cover this either.
Call 1-888-891-0229 to connect with an experienced agent who can provide you with the necessary information.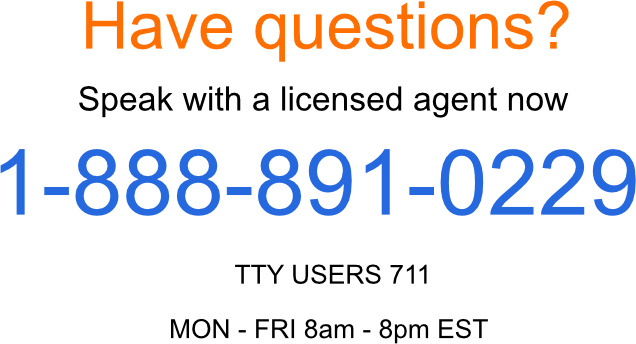 Updated December 4th, 2022