The Best Medicare Supplemental Insurance
Medicare, a health insurance program that is sponsored by the United States federal government, is a lifesaver for many.
Millions of elderly Americans, as well as individuals who have been diagnosed with qualifying illnesses or disabilities, receive their health insurance through Medicare.
The program is comprised of several parts, and Part A and Part B, when combined, are known as Original Medicare.
A large percentage of Americans who qualify for Medicare are enrolled in Part A and Part B, and while Original Medicare covers a lot, it doesn't cover everything – and beneficiaries are expected to cover the expenses that it doesn't cover.
Medicare Supplemental Insurance can help to cover those out-of-pocket expenses.
If you've recently enrolled in Original Medicare or you're planning on enrolling in the future, Medicare Supplemental Insurance can help make your health care more predictable and affordable – not to mention it can provide you with a lot of peace of mind.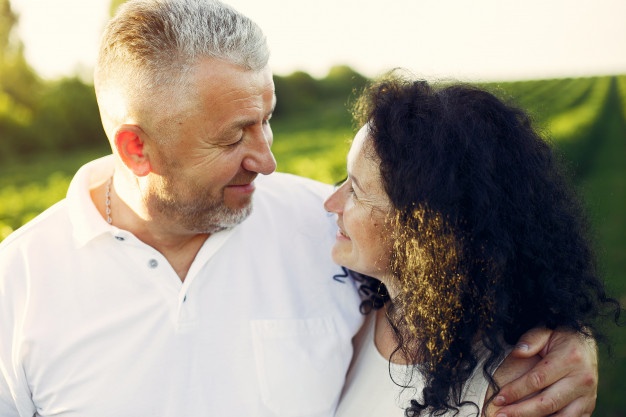 There are a lot of Medicare Supplemental Insurance plans to choose from, however, and it's important to choose the one that will provide you with the coverage you require.
In this guide, we provide an overview of the top Medicare Supplemental plans.
How Medicare Supplemental Insurance Works
Before discussing the best Medicare Supplemental plans, it's first important to understand what Medicare Supplemental Insurance is.
As mentioned, Original Medicare – Part A and Part B – doesn't cover all health-related expenses, and you'll need to cover the expenses that it doesn't cover out of your own pocket. Those expenses can really add up.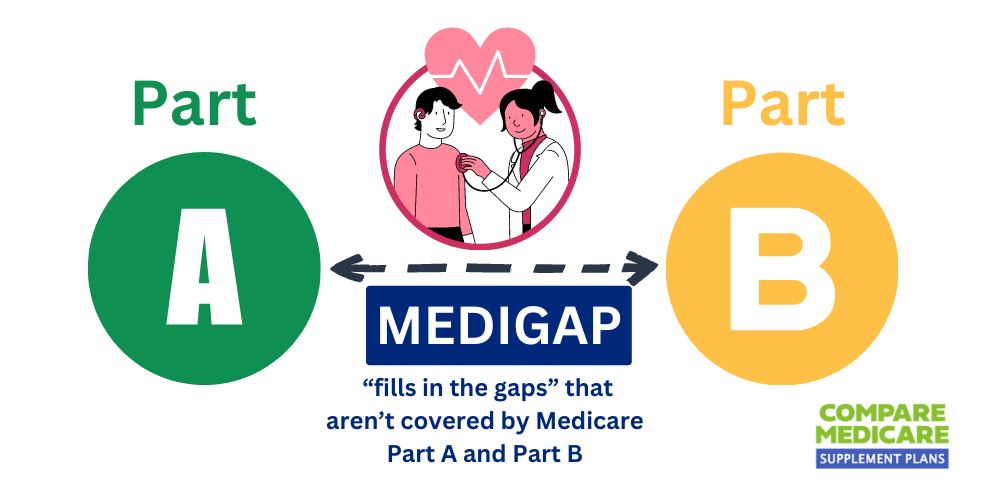 Medicare Supplemental Insurance was designed to fill in the "gaps" in Original Medicare (which is why it's also called "Medigap").
It's supplemental insurance; it doesn't replace Medicare Part A and Part B, but it works with these two parts of Original Medicare.
When you receive medical care, after Part A and Part B have taken care of the expenses they cover, your Medigap policy will kick in and pay for the expenses that your specific plan provides.
The Best Medicare Supplemental Plans
There are 10 different Medicare Supplemental Insurance plans, which are sold by private insurance companies and are regulated by the federal government.
The plans are named for letters and each lettered plan offers different benefits; however, all of the same lettered plans must offer the same coverage nationwide.
For example, if you purchase Plan G in Oregon or Nebraska, the standard benefits must be the same. Also, some Medigap plans fill in more of Original Medicare's coverage gaps than others.
Below, we provide a breakdown of the top plans that are currently available.
Medicare Supplemental Plan F
Of the 10 different Medigap policies, Plan F is the most comprehensive; in other words, it fills in the most gaps in Original Medicare. Plan F covers the following expenses: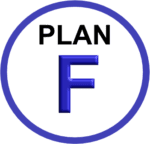 Part A deductible
Part B deductible
Part A coinsurance and hospital expenses
Part A coinsurance and copayment for hospice care
Part B coinsurance or copayment
Part B excess charges
First three pints of blood required for medical procedures
Coinsurance for skilled nursing facility care
Medically necessary health care provided while traveling outside of the United States that is provided within the first 60 days of travel.
While Medicare Supplemental Plan F does offer the most coverage, which is certainly a good thing, the downside is that it isn't an option for all Medicare beneficiaries.
Individuals who became eligible for Medicare after January 1, 2020 can no longer purchase this policy; however, if you had this plan prior to this date, you can keep it, and if you were eligible for Medicare coverage before the start of 2020 but you haven't yet enrolled, you may still be able to purchase the plan.
Medicare Supplemental Plan G
For Medicare beneficiaries who became eligible for benefits after January 1, 2020, Medigap Plan G is the best option.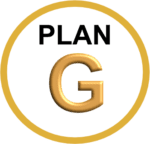 This plan is considered a replacement for Plan F for new enrollees, as it offers all of the same benefits, the only exception being coverage for the Part B deducible.
If you purchase this plan, you are responsible for the Part B deductible, which in 2023, was $226 and is expected to be about the same in 2024.
Given the amount of benefits that the policy offers, however, it can still help you save a substantial amount of money.
Medicare Supplemental Plan N
For individuals who don't require a lot of medical care, Medicare Supplemental Plan N is a cost-effective option.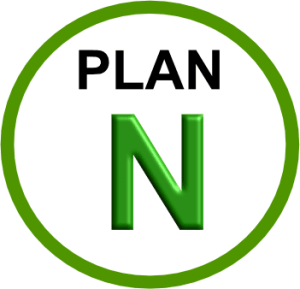 The monthly premiums for this policy are lower than they are for Plan F and Plan G; however, in exchange for lower premiums, you will have to cover the cost of copays.
The copay for doctor visits is up to $20 and for emergency room visits is up to $50 (if you are admitted to the hospital, the ER copay will be waived).
Medicare Supplemental Plan N offers the same benefits as Plan G, but as stated, it doesn't cover the copays that Plan G does.
If you don't expect that you will need health care on a regular basis, the lower monthly premiums that Plan N offers could be worth your while, despite the fact that you will have to cover the copays for any care you do receive.
How to Choose the Best Medicare Supplemental Insurance Plan
So, how do you decide which Medicare Supplemental Insurance plan is the right one for you?
First and foremost, you should consider the state of your health. If you're going to require medical care on a regular basis, a policy that offers more coverage, like Plan G or Plan F would be worth your while; however, if you're in a good health and won't require regular medical care, Plan N may be the best choice.
Considering your budget is also important.
After all, making your medical expenses more manageable and affordable is the entire point of Medicare Supplemental Insurance.
Frequently Asked Questions
What is Medicare supplemental insurance, and why do I need it?
Medicare supplemental insurance, or Medigap, fills the gaps in Original Medicare coverage by helping with out-of-pocket costs. It's important because it provides financial protection for expenses like deductibles, copayments, and coinsurance.
How do I choose the best Medicare supplemental insurance plan?
Consider your budget, health conditions, preferred doctors, and prescription drug needs. Compare plans based on coverage, cost, and customer reviews. Consulting with a licensed insurance agent can be helpful in making an informed decision.
What are the popular Medicare supplemental insurance plans?
Plan F, Plan G, and Plan N are popular choices. Plan F provides comprehensive coverage, Plan G covers all benefits except the Part B deductible, and Plan N has slightly more cost-sharing with lower premiums.
Are Medicare supplemental insurance premiums tax-deductible?
Generally, Medicare supplemental insurance premiums are not tax-deductible, but individual circumstances may vary. Consult a tax professional for specific advice.
Can I switch Medicare supplemental insurance plans?
Yes, you can switch plans, but there are enrollment periods and rules to follow. The Medigap Open Enrollment Period is the best time, and switching outside that period may involve medical underwriting or higher premiums.
How do Medicare supplemental insurance plans differ from Medicare Advantage plans?
Medicare supplemental insurance plans complement Original Medicare and cover out-of-pocket costs, while Medicare Advantage plans replace Original Medicare and offer an alternative way to receive benefits.
Can I have Medicare supplemental insurance with a pre-existing condition?
Yes, during the Medigap Open Enrollment Period, insurers cannot deny coverage or charge higher premiums based on pre-existing conditions. Outside that period, they may use medical underwriting.
What is the average cost of Medicare supplemental insurance?
Medigap plan costs vary based on factors like plan type, age, location, and insurer. Premiums can range from around $50 to $300 per month.
Are prescription drugs covered by Medicare supplemental insurance?
No, Medicare supplemental insurance plans do not cover prescription drugs. Consider a standalone Part D plan or a Medicare Advantage plan that includes prescription drug coverage.
Can I get Medicare supplemental insurance if I'm under 65?
In most states, individuals under 65 don't have guaranteed access to Medigap. Some states require insurers to offer at least one plan to those under 65 eligible for Medicare due to disability or certain medical conditions.
Check with your state's insurance department or an agent for options.
Find the Best Medicare Supplemental Insurance Plans
To start comparing quotes for Medicare Supplemental Insurance plans from the top providers in your area, submit the form to the right or give us a call at 1-888-891-0229 today!
We're looking forward to helping you find the right option for your needs!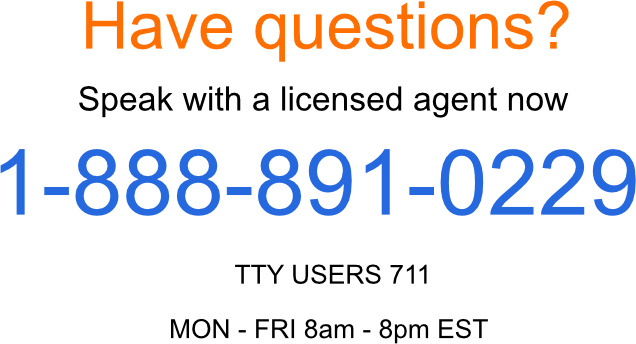 Updated December 4th, 2022