Compare Medigap Plans 2022
Original Medicare can cover some of your healthcare costs. Since it still leaves out-of-pocket expenses, you may consider getting a Medigap or Medicare supplement plan.
But you need to compare Medigap plans for 2022 first to help you get the best deals.
Comparison shopping has been made easier with the use of our free tool. You can save time and money when you request free quotes from us to start comparing plans and providers.
Medigap Plans Cost
Medicare designed the Medigap plans.
However, it does not set the prices. Rather, the insurance providers chose the rates for their plans. In that case, Humana, Cigna, Aetna, and several others can charge whatever rate they want.
This is actually great because you can compare prices and find a great deal on Medigap plans. You just have to request some quotes to start your comparison shopping.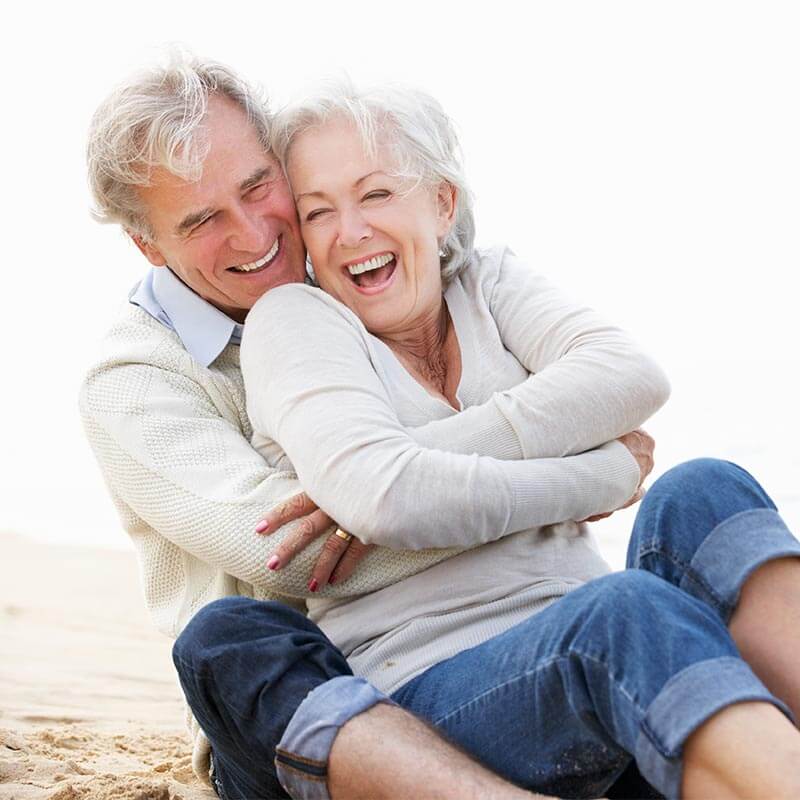 Using our tool, you can conveniently request pricing information in your area.
You can quickly spot how much each insurer near you is charging its customers for a particular plan. You will know right away who is overcharging its customers and you can avoid overpaying for your Medigap policy.
The quotes that you receive are up-to-date. We source the quotes directly from the insurance companies' official websites that sell Medicare Supplements.
It is faster this way since you do not have to jump from one insurer to another. Simply enter your zip code and you will get a list of quotes that include the rates from various insurers.
The prices of every plan can vary. You can choose an affordable plan and avoid overpaying. Before making a decision, though, it is ideal that you request as many quotes as you want.
If you require help in finding out the plan to use, please give us a call. Our team of health insurance experts is ready to help you out.
Medigap Plans 2022 - The Best Plans
There are 10 Medigap Plans in 2022 to choose from. Two of them are the most popular as they offer the best value for your money.
The Best Medigap Plans in 2022 are:
Medigap Plan G

Medigap Plan N

High-deductible Plan G

Medigap Plan F

High-deductible Plan F
Medicare Plan G 2022

Medicare Plan G covers close to 100% of the gaps in Medicare Part A and B, giving you peace of mind knowing that you will not have to deal with high medical bills when you need medical treatment.
With Plan G, your only out-of-pocket expense is the annual Part B deductible. In 2021 this deductible was $203, and in 2022 it should be closer to $210.
Once this deductible is paid by you, you'll get 100% of the gaps in Medicare paid.
With Medicare Plan G:
Pay the annual Part B deductible

Medicare then pays 80% of your medical bills

Plan G pays the remaining 20%, plus all co-pays, coinsurance, and deductibles of Part A & B

Medicare Plan N 2022

Medicare Plan N will be the next most popular Medigap Plan in 2022 behind Plan G. Plan N has lower premiums than Plan G and is an excellent option to supplement Medicare.
With Plan N you still must pay the Part B annual deductible. After that is met you might have some additional out-of-pocket expenses.
With Medicare Plan N:
Pay the annual Part B deductible

Pay up to a $20 co-pay per doctor's visit

Pay $50 co-pay for emergency room visits if not admitted

Does not pay Part B excess charges however these are rare

Discontinued Plans
Medicare dropped some plans a few years ago.
These plans are no longer accessible by the general public. Plans F and C were discontinued because they are expensive. They offer wide coverage. But insurance companies are selling them at a high rate causing their values to drop.
Plans G and F have similar coverage.
However, Plan F was sold at a higher rate than Plan G. Because of that, Medicare put them in a closed risk pool. Each year, they are losing a significant number of subscribers and their prices are going higher and higher.
Insurance Providers Comparison
As you compare plans, you must not forget to compare insurance providers that sell MS plans. Each company has its rates and perks. What they offer can impact how you receive your benefits.

Aetna
It is one of the popular insurers in the US. Its plans are available in 42 states. Aetna offers affordable rates for its plans.

Humana
Its plans are open in all 50 states. It has a huge selection of Medigap plans and offers a discount when you sign up for its plans online. It is known to take care of its members by providing them with healthy living benefits.

Anthem Blue Cross
Its plans are accessible in 14 states. It goes by other names in various states so you can sign up with a Blue Cross subsidiary. It is a non-profit company that offers industry-low rates.
When you start comparing plans, you should consider your medical needs and your budget. Once you know your current healthcare expenses and how much you can afford, then it will be easier for you to compare Medigap plans for 2020. To do that, you may use our website to request quotes. Or you may call our health insurance experts to answer all your questions regarding Medicare Supplements.