Medigap Plan G
Medigap Plan G is currently the top-selling supplemental plans for Seniors.  It has been rated highly because of the coverage it offers to Seniors, to the extent that they no longer get worried about the costs that they would pay for their health in the event of sickness.
Medigap plan G has offered a supplemental plan such that any Senior who has it rests well knowing that no single coin will be demanded upon any hospital visit.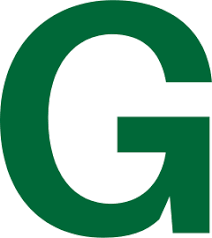 What Does Plan G Do for You?
This question is a priority for anyone thinking of taking any Insurance plan. There is a need to know the value of such a plan before purchasing. For one, the cost is a factor that cannot be ignored, and we have seen many Seniors enjoying Medigap Plan G on an annual basis, and besides saving a lot on their medical expenses. The Protection that Medicare Supplement plan G offers in terms of medical costs cannot be compared with a person in possession of Original Medicare alone. An example is where charges on Medicare Part A are waived, such as the annual deductibles, hospice coinsurance,  and nursing coinsurance.
The person is also covered for all the Medicare Part B excess charges that relate to outpatient care costs for those doctors that do not fully accept Medicare. It also includes 80% of foreign medical costs and three pints of blood on an annual basis.
This coverage gives one peace of knowing that your savings will not be messed up by additional medical costs.
Compare Medicare Supplement Plans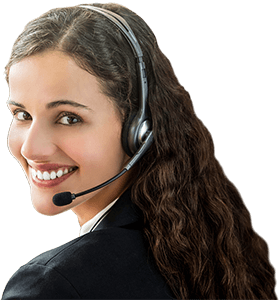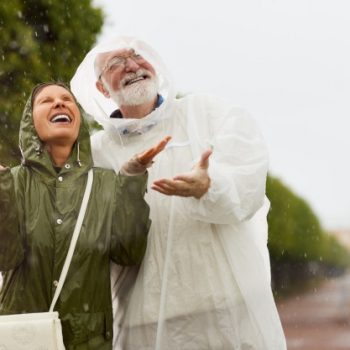 For any person to register for plan G, they must be 65 years old and above and must have an active Original Medicare. This is because Plan G covers those costs that are not covered under Original Medicare.
There is an open enrollment window for this plan, which is three months before your birthday until three months after your birthday. At this point, it's easier to be covered for any preexisting conditions, but it has to be approved before full acceptance.
After that, you can only enroll when the national window of enrollment opens, that is from October 15th to December 7th, whereby the preexisting conditions may not be accepted, or the costs may be raised.
Before you sign up and you are in doubt, we urge you to give us a call, and we will explain further on this plan, and you will have peace of mind then.
How to Compare Plan G with other Options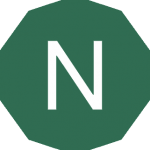 While Plan G has offered quality cover and given assurance to the Seniors of their ability to cover them, other plans still do a good job, and Seniors could still look and them and sign up, depending on the accessibility and the need.
Plan N is an alternative which focus on the essential medical needs. You do not have to pay high premiums for services that you do not need.
This makes it cheaper than Plan G. It will cover all Medicare part A benefits, which include nursing care, three pints of blood on an annual basis, 80% on foreign travel, and also Nursing Coinsurance.
Plan N also covers for some of the Medicare Part B copayments, and by the way, the average cost is about $40 per month.  You can evaluate and choose between Plan G and N, but in this instance, Plan N is far cheaper.
Plan F is another supplemental Plan which covers costs bot in Original Medicare; however, this has been dissolved for access to the public. Only Seniors who had the plan before dissolution can access it. This is because it did not offer value to the Seniors. Most seniors are diverting to Plan G, which is offering better services than Plan F in its current State.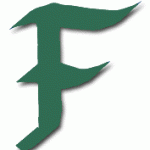 Where You Can Purchase Plan G
With the popularity plan G is gaining, and it's possible to access it from most of the insurance companies in your area. The only difference is that prices are regulated by the company giving the service. All you need to consider is stability, reputation, and whether the company meets your needs.
Aetna offers one of the best services to Seniors. It has excellent customer service and it is  low priced plan that carries a wide range of perks.
Cigna is not left out when it comes to convenience and affordability.  Again one can access the service through the internet, which makes it more convenient. Besides, it offers a wide range of plan needs and great perks.
Mutual of Omaha is another recommended company due to its history of selling Medicare plans, affordable rates, and a wide selection of the products offered under the supplemental plan.
AARP/United Healthcare, in collaboration with AARP, is well known for comprehensive network coverage, great products, and excellent perks for its customers. However, their prices are high though they offer quality services.
Blue Cross Blue Shield, well known as Anthem, is a nonprofit making organization but is well known for quality services, affordable and competitive costs that one cannot miss to sign up here.

Compare Prices on Plan G and Save Money
The fact that Plan G focuses on Seniors, at times the cost may be too high compared to other plans. This is because of the wide selection that it has continued to cover for its customers.
Other companies take advantage to outweigh Medicare part G by providing cheaper services. An example is where Plan N will charge less costs but offer defined services, which at the end of the day is a cost-saving effect for seniors.
Our site will help you with all the information in terms of charges of different supplemental plans. It will help you choose which is the best to choose among them all. Research our site and request a list of quotes available where you live. This is because prices range between locations and the insurance providers. It's, therefore, necessary to have a piece of clear information to avoid disappointment at a later date.
By doing so, you will compare and get the best rate, which is affordable and will meet your needs. It will help you to save rather than choosing a supplemental plan blindly.
Popular Articles
Compare Medicare Supplement Plans