Is It Better to Have Medicare Advantage or Medigap?
There are two kinds of Medicare plans that the majority of seniors will sign up to add coverage onto an Original Medicare plan.
These are Medigap and Medicare Advantage. If you are not too familiar with these health insurance options, you might not understand what makes them different or why you would want to choose one or the other. Is it better to have Medicare Advantage or Medigap?
We want to spend some time discussing these, particularly what sets them apart from one another.
That should help answer this important question for you. Our hope is that after reading this article you will have a better understanding of these two kinds of plans and you will be able to make a smart, informed choice rather than feel like you are jumping in blindly.
Our site offers you a powerful search tool. This lets you search for quotes on health insurance plans of all kinds, like these two Medicare-type plans.
You can find accurate and up-to-date quotes for both Medicare Advantage and Medigap.
These will be quotes based on your local area, which we find for you using your zip code. The local rates are important since the rates differ from one part of the country to another.
Medicare Supplement Plans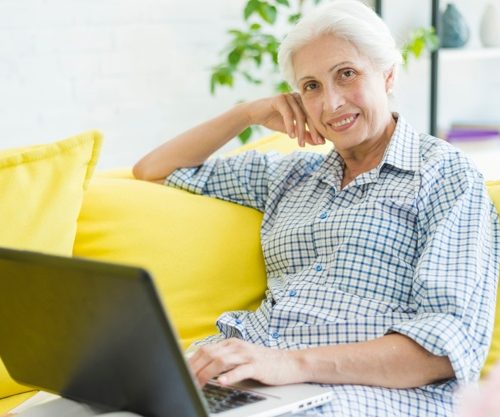 Supplemental insurance attaches to the base insurance. What that means for Medicare subscribers is that their Original Medicare plan can enjoy some added coverage thanks to a Medicare Supplement.
Also going by the name Medigap, these are health insurance plans that cover a variety of medical expenses not covered by Medicare.
Where Original Medicare covers you for Medicare Part A and Part B expenses to a point, the Medigap plan will provide additional coverage past that point.
It completes your coverage, protecting you from the expense of out-of-pocket costs. Where you would normally have to pay for each visit to the doctor's office or for each stay in the hospital, the Supplement plan can step in and cover that for you.
It can complete your benefits to give you less to pay on your own, and if you just make the monthly payments, you will be well covered and probably save quite a bit of money. You can check prices here on our site to see how these plans might be very affordable for you.
Who are Supplement plans for? Well, you need to be 65 years old to qualify for one of them, most of the time.
If you want to qualify earlier than that age, you need to have a disability or some other eligible condition.
You can enroll in a Medicare Supplement as soon as you have a valid Original Medicare plan or even at the same time you are getting Medicare.
You have to have the Medicare plan, though, as your base, since the Supplements are designed to complement that plan and fill in its gaps in coverage.
Medigap Plans – Which are Best?
There are 10 Supplement or Medigap plans. These can be pretty diverse, with some offering high coverage and some offering low coverage.
We want to tell you about the top-selling, high-value ones. These are what most people go for, so odds are that one of them will be a good fit for you and your situation.
Plan F- Let's start with the one that has been delisted. Plan F is not available to anyone who is trying to enroll in Medicare after January 2020.
If you were a Medicare member before then, Plan F will be available to you. You might not want it, though, since it is very expensive. The high coverage it offers can be appealing to seniors who just want to keep things simple.
Plan F will cover all of your annual deductibles, the per-visits copays, the coinsurance for both nursing care and hospice care, all of your blood usages for the year, your foreign travel exchange costs, and the Medicare Part B excess charges.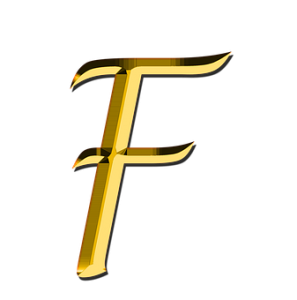 Plan G- If you want something a bit cheaper but almost as high in coverage, then Plan G is a good option for you. This will cover you for almost all those same benefits that we listed there. It covers copayments, coinsurance, and many more expenses.
The only item it doesn't cover would be the Medicare Part B annual deductible, and since that is only $203 a year, for now, you can probably pay it on your own without any trouble.
Plan G sells better than any other Medigap plan, and it is likely going to be a good choice for you because of its high value, great coverage, and affordable price point.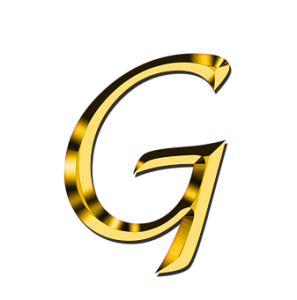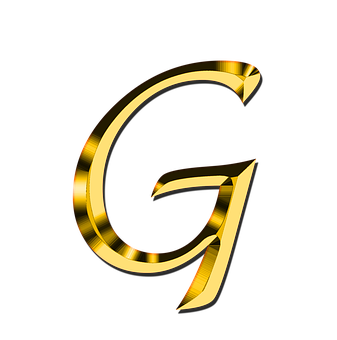 Plan N- This one is worth a look as well, though, and we recommend Plan N to anyone hoping to save as much money and squeeze as much value as they can out of their plan.
Under Plan N's coverage, you would enjoy the benefits for all of the Part A copays, deductible, and coinsurance.
You also get covered for some Part B copays as well as foreign travel exchange, blood usage, and nursing services. Plan N is very affordably priced, and we think it might be the best plan to cut your healthcare costs, thanks to its reasonably high coverage and very reasonable cost.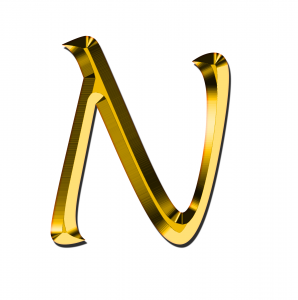 You can check the prices for these and other Medigap plans here on our site. You can see which one is more affordable for you and which one will cover you the best. If you have any questions, be sure to send them our way. We are happy to give you some expert advice on health insurance.
Medicare Supplement Plans Comparison Chart 2021
We have created a comparison chart to help you make sense of all your different Medicare Supplement options.
You can use the chart below to find out how much each of the plans covers, including ones we don't talk about already.
You may want to compare that coverage to your own needs and find out which one is going to offer you the most suitable coverage and the right kind of benefits to help keep your out-of-pocket costs low.
You can see each and every one of the Medicare Supplements here, and you might want to opt for one of the lower coverage plans. These can be good for people who have few medical expenses and who are in good health.
The higher coverage plans, like F, G, and N that we talked about, are ideal for people who have lots of health problems and who are having trouble paying for all of their medical expenses throughout the year.
Let's talk about Medicare Advantage and how it can differ from Medigap. Is it better to have Medicare Advantage or Medigap? We'll help you determine the answer to that by detailing what this other option has to offer you.
Medicare Advantage is a very powerful type of health insurance plan. It covers you for different medical expenses than a Medigap plan would. Medigap plans all come with guaranteed coverage. If you enroll in Plan F, it always has the same benefits because the plan has been designed by Medicare. Advantage plans are different in that they all have the same guaranteed base coverage, but many of them have some additional coverage added to that.
Another way they differ is in how they work with Medicare. Advantage plans can basically replace Medicare, but they do require a basic Medicare plan to function. Medigap plans also require the base Medicare plan to work, but they simply add onto that coverage and fill in the gaps.
Medigap plans will be accepted anywhere that Medicare plans are accepted. This gives them a very wide network area. Medicare Advantage plans are only accepted where the insurance company network area extends. The insurance company you bought the plan from will have agreements with various healthcare providers. These hospitals, clinics and such will accept your plan and allow for full coverage there.
So, what happens if you go outside of the network area. Typically with Medicare Advantage plans, you would have to pay for all medical expenses. That is with a typical, standard HMO Advantage plan. You can pick a different network option that works better than the HMO selection.
A PPO Advantage plan will cover you fully on the network and then provide partial coverage outside the network. Because it covers you further, it will cost you more.
You might also be able to enroll in an HMO-POS network plan, which would cover you fully on the network, but when you go outside the network, you would enjoy a predetermined discount for medical services.
If you qualify, you could opt for a Special Needs Advantage plan. This covers you well, costs very little, and is available to those who meet the eligibility requirements for both Medicare and Medicaid.
Medicare Part C – Types of Plans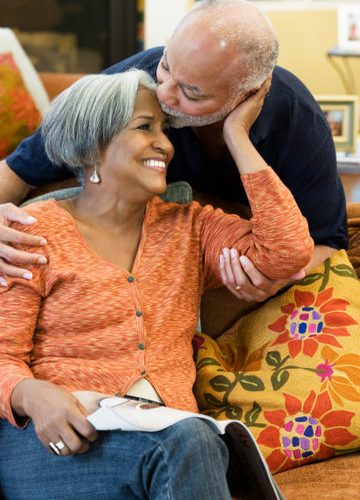 What types of Medicare Part C, Medicare Advantage plans, can you enroll in? Let's take a look at some of your options.
The Standard Plan- These Advantage plans can go by a variety of names. The insurance companies selling them get to pick the names.
They also get to pick the prices for the plans. What they don't get to pick is the basic, foundational benefits. These are decided by Medicare.
Advantage plans would include coverage for emergency medical care, urgently needed care, Medicare Part A (other than hospice), and Medicare Part B.
Medicare Part D Advantage- These will cover you for all the foundational benefits, and then on top of that they cover you for a full Medicare Part D drug plan. This means you get covered for most medications, including high coverage for common, essential prescriptions and then low coverage for name brand, expensive or rare prescription drugs.
Advantage Checkups Plans- These cover the foundational benefits as well as the cost of routine visits to the general healthcare practitioner, the audiologist, dentist, and optometrist.
You may even be covered for a variety of medical procedures and services from these specialists, depending on the plan that you get.
You can choose Advantage plans that mix and match these types as well, but they all include the same foundational benefits which are guaranteed by Medicare.
Be sure to check out the full list of Medicare Advantage plans to see which one is going to offer the kind of benefits that are applicable to you and that cover you the best.
You can use our site and the free search tool here to source quotes on Medicare Advantage plans and find the best deals.
The insurance company you choose determines the pricing, which is a key factor as you make your decision for the Medicare Advantage plan.
They also determine what your customer service experience will be like, how far your coverage will extend and what kind of additional member perks they want to give you.
This means that it is important to choose the right insurance company for your plan. Here are some of our top picks for Medicare Advantage plans offered by major insurance providers:
Humana Medicare Advantage- The benefit of choosing Humana is that they are very customer-oriented.
You can read some member reviews to see that for yourself, but you will find that they have a great reputation and that they offer some nice healthy living benefits that you can take advantage of to live better and stay healthy.


Aetna Medicare Advantage- Through Aetna, you will be able to enjoy low, competitive prices and access to gyms all across the nation.
They have a variety of perks to offer you, such as the Silver Sneakers fitness program and telehealth services that let you speak to a medical professional at any hour of the day.


AARP Medicare Advantage- AARP is known as a senior-centered insurance company.
They offer so many kinds of services besides health insurance, such as financial counseling, fitness programs, and other kinds of insurance.
They are great at working with their customers and keep their prices fairly competitive.
They also partner with United Healthcare to give you a wider network of coverage and to help keep your prices low for Advantage plans throughout the country.


Check for rates for these and other insurance companies through our website, which is updated regularly to give you the most accurate local prices available.
To find out whether you should go with Medicare Advantage or Medigap, you may want to use our site and compare prices on these two types of plans.
The prices may be a powerful deciding factor as you make your choice, and the more of these quotes you compare from our site, the better your chances are of finding a really good deal.
Is it better to have Medicare Advantage or Medigap? You can call us up and get some expert device, but you will want to spend some time comparing these two types of Medicare plans and the cost and benefits of each one.
You will likely find one that it's a good fit for you and that you feel good about covering you for the coming year.