Medicare Plan Finder
Have you been considering what the right insurance policy is for your medical costs? You can easily get the information you need to make that decision with our Medicare plan finder, which allows you to locate healthcare insurance providers in your local area, which offer Medicare Advantage, Medigap, and other Medicare coverages.
The plan finder also provides you with the benefits each one covers, so you can find the plan that will cover the medical expenses you need help with, without having to pay for coverage you won't be using. Finally, it will also help you choose the most affordable plan by showing you all this information and the rates in one easy to access chart.
If needed, you have the ability to speak to a live agent over the phone that will provide professional advice regarding the healthcare insurance options available to you. We aim to aid you in getting the best coverage at the most affordable rate possible.
How to Use The Medicare Plan Finder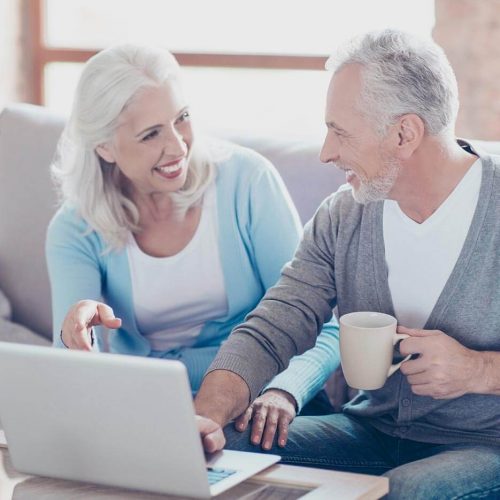 To provide you with the information you need to make an educated decision, we only require your zip code. That is the only personal information we ask for, as this allows our plan finder to pull current and accurate data from insurance providers in your local area. This will save you from contacting each of them directly, and the quotes you receive will be the same either way.
In addition to being the quickest method for getting accurate quotes for the plan you are interested in, it may even be more accurate than calling the insurance company. They often encourage their insurance agents to focus on selling certain plans, and may not always be upfront on what plan is best for you.
After searching your zip code, the plan finder will provide a list of quotes in one place for comparison. Therefore, if you are looking for Medicare Advantage plans, you will then be provided with multiple Advantage plans available in your region. It will also provide you with the rates for these types of plans.
The tool is available to use for free, as frequently as needed. Even if you are not eligible now for a plan, you can still use it to get a start on figuring out which plan will be better for you. Your first eligible enrollment age is 65 years old, but the Initial Open Enrollment period (IOE) starts 3 months before your 65th birthday and goes 3 months after, for a total of six months. Afterward, you will have to wait until the annual open enrollment between October 15th and December 7th.
Many seniors find they are automatically enrolled for Medicare around their 65th birthday, but if you are not automatically enrolled, you can sign up for that as well. You will be required to have Medicare Part A and Part B prior to purchase a Medigap or Advantage plan. If you need assistance in enrolling or learning more about the different plans, you may call and speak to one of our agents.
Compare Medicare Supplement Plans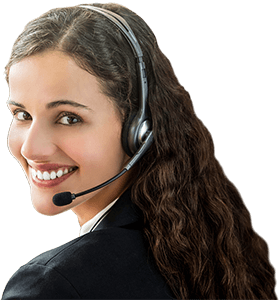 What Will A Medicare Plan Help With?
There are several types of Medicare plans for you to choose from, each offering a different type of coverage. Our Medicare Plan Finder can be used to find information about each type and quickly get quotes for Medicare Supplement, Medicare Advantage, and Medicare Part D. The following will go over the various types of insurance policies you can choose from and what they offer.
Medigap
Medigap, also known as Medicare Supplement plans, are designed to help you cover the gap of expenses left by Traditional Medicare. A Medigap policy offers additional benefits not included in basic Medicare, so it does not overlap and helps with some or most out of pocket costs. This can include copayments for doctor visits, hospital visits, Part A deductible, coinsurance for hospice, and skilled nursing, among other benefits. The highest coverage currently available is Medicare Supplement Plan G, which only leaves the Medicare Part B deductible to cover out of pocket.
Most seniors look for the plan to cover Medicare Part A deductibles each year, which saves over $1,400. You can also get coverage for excess charges, foreign emergency travel, and pints of blood not covered by Medicare. These plans are designed to help give peace of mind when it comes to ensuring you stay as healthy as possible.
Medicare Advantage
Some seniors need even more comprehensive coverage than Supplemental coverage offers. These plans are designed to cover costs related to Traditional Medicare Part A and B benefits. It will also help with any urgent or emergency services that are required. Our Medicare Plan Finder can be used to find and compare all the plans available in your area. Some of them include coverage for routine checkups, such as optometrists, dentists, and vision. It is common for Medicare Part D to be included in an Advantage policy, which will further reduce the cost of expenses. All of the Advantage plans help cover costs of emergency care, Medicare Part A and B, and urgent care.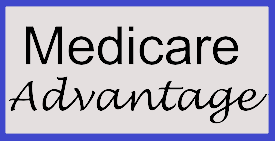 Medicare Part D
This is Medicare prescription drug coverage. Most of the major pharmacies in the United States will accept it, helping seniors to save greatly on their prescriptions. In many cases, the out of pocket cost for medications may only be $1. However, the type of medication you're on will determine the final out of pocket costs. However, even the rarer or more expensive medications can be partially covered to help with the expenses, while most generic prescriptions are covered.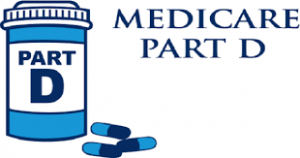 Using the Medicare Plan Finder to Compare Insurers
Medicare creates the plans mentioned above, but they are sold through private insurance providers that set their own rates. Because of many factors, such as the cost of living and inflation, the rates will constantly change and vary greatly between regions across the nation. That is the reason for using our Medicare plan finder tool is so helpful. It will help eliminate the guesswork and help you find a budget-friendly plan that makes sense for your individual needs.
You want to find a plan that has been priced competitively, that way you do not overpay. The truth is, not all insurance providers will price rates at a competitive rate, taking advantage of seniors who purchase a plan without doing their research. That is why we are here to help.
Although you do want to compare the different types of plans offered and the individual benefits provided in the different plan packages, there is another area to compare, and we're not talking about the price. Insurance companies often offer membership benefits at no additional cost that comes with any plan that you purchase with them. These perks can include things like free gym access at participating facilities nationwide, free dietary and nutritional appointments, and many others. Some offer discounts for bundling services, and so on.
That is why comparing is worth taking the time to do. You may find that a plan costs you a little extra for the premium, but if you compare the additional perks, you may actually save more with that plan vs. one that is cheaper but offers less useful perks for your lifestyle.
Also, insurance companies often have all types of red-tape and processes to go through, attempting to upsell you other services or plans. When you find an insurance provider you are interested in, look up customer reviews online to verify if they have quality customer service agents. You want to be able to call and quickly get solutions to any issues that may occur. You also want to be sure they are quick with processing claims.
Below are some of the more popular insurance companies that are known for their variety of plans in their lineup and good customer service. This may not be the best choice for you, but it's a good starting point.
Mutual of Omaha
This company was among the first to begin offering Medicare Supplement plans during the 1960s when Medicare was introduced. They offer a powerful lineup at affordable and competitive rates. They also provide extra perks that give each plan more value.
Cigna
With a massive network, many seniors sign up because they are an international insurance company. Therefore, seniors are covered when traveling abroad, in many cases. They also offer various additional perks and good customer service.


AARP and United HealthCare
Joining forces, these two companies are now offering Medicare plans with a large network of healthcare providers. AARP is well known for providing senior benefits that include life insurance, medical insurance, financial counseling, concierge services, and many others.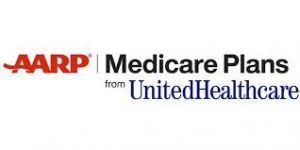 Humana
With their quality customer service, many seniors are happy they choose this company. They have a fast claim process that makes getting medical expenses paid simple and fast. They also a popular choice because they often accept seniors with pre-existing medical conditions.
With our Medicare plan finder, you can easily find out which of these companies or others in your area offer the plan you want. From there, you can quickly determine which insurance companies offer the plan at rates within your budget. If you find yourself unsure of anything, give us a call, and we will help walk you through the process.


Compare Medicare Supplement Plans