High Deductible Plan G 2022
Since Plan C and Plan F have been delisted, Plan G is the new leader in Medicare Supplement plans.
Because of this change, Medicare is introducing a new High Deductible Plan G in 2022 to replace the High Deductible Plan F that was previously available. In the following, we will go over what is different and why this plan may be better for some people.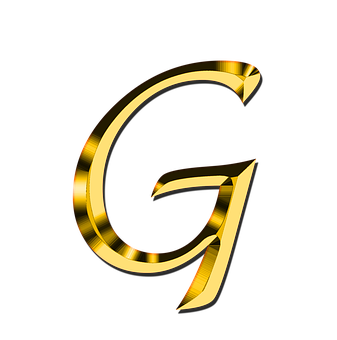 It is not very often that Medicare Supplement plans have a drastic change; because of that, the new changes could seem strange.
The lineup of plans does not frequently change either, usually offering the same or similar coverage year after year.
That is because Medicare has done well at figuring out what seniors need help with and what they don't. However, it is ultimately Medicare's choice to change plans or not.
The new plan was decided as a necessity as a replacement for the previous high deductible option.
In addition to Plan F, the High Deductible Plan F option went with it. The reason for this decision was due to the many issues surrounding Plan F for years. The top reason was the expensive premiums set for the full coverage plan.
Generally, comparison websites like ours will suggest a similar high-coverage plan to save more, such as Plan N or Plan G.
In 2021, Plan F and the High Deductible choices will be unavailable to new enrollment. However, if you already have one of these plans, then you are allowed to renew it if desired. Although many seniors are learning of cheaper plans.
To be sure, it is still the best option, use our website to compare rates with other high-coverage plans.
As these plans will have fewer subscribers over time, insurance companies will have to increase the premiums for them to remain profitable. Because of this, going to Plan G, for example, could save hundreds per year, although you are required to pay the Part B deductible out of pocket.
Plan F has become part of a closed risk group of Medicare plans that allow seniors to renew, but once they switch, they cannot be enrolled again. Therefore, it is important to be sure if you want to renew or not.
Compare Medicare Supplement Plans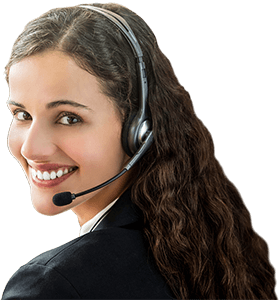 What Is Lost With No Plan F Option?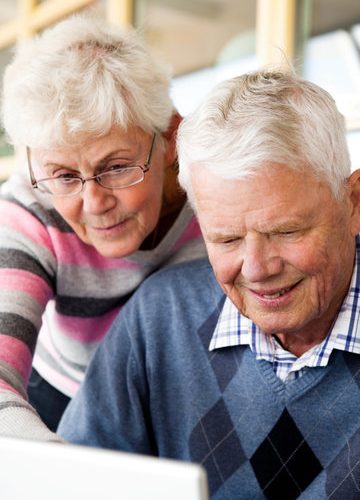 Although High Deductible Plan G will not cover everything like Plan F, it is still a great replacement.
Like with regular Plan G, it will not cover Part B deductibles, but it covers the rest of your Medicare-approved care, making it an option to look at.
With Plan F, the popularity focused on it being a full-coverage plan that paid for all expenses, including Part B deductibles, copayments, coinsurance, even the excess charges from Part B.
Other things included in Plan F, that are also covered by Plan G include skilled nursing care and hospice coinsurance, 80% of foreign travel transport, and the cost of three pints of blood left by Traditional Medicare.
Both Plan G and Plan N cover some or most of the benefits offered by Plan F, but not all. After the delisting of Plan F, there are no longer any plans available that include Part B deductible. Currently, that is $203 but could change.
The trade-off is, by paying this deductible out of pocket, the monthly premiums are much cheaper compared to the full coverage Plan F.
The only difference between the old High Deductible Plan F policy and the regular Plan F, was the premium rates and deductible. The premium of a high deductible plan is much lower because you are required to pay more out of pocket at the start of the year.
For some seniors, this was a cheaper option in the long run, but it also got delisted and joined Plan F in the high-risk pool.
What Is Offered By Plan G?
Being a high coverage plan, it is very similar to Plan F. It will still cover you for most of the medical expenses you need it to, making it a robust option for anyone with many medical conditions or requiring ongoing treatment.
It offers just slightly less coverage than Plan F by leaving the Part B deductible of $203 out of pocket, but the premiums are usually much lower.
The following is a list of things that are covered by Plan G and the High Deductible Plan G policies:
Hospice Care

Hospital Copayments – up to 365 days past basic Medicare coverage

Part A deductible

Medicare Part B copayments (includes outpatient services, rehabilitation, diagnosis, prescription medications, preventative care, and more)

Excess Charges

Three pints of blood annually, Medicare covers the rest

Skilled Nursing Coinsurance

80% of Foreign Travel Transportation ($50,000 lifetime coverage)
The main difference between a regular Plan G and the High Deductible Plan G in 2022 is the higher deductible each year compared to the regular plan. However, the premiums are generally much cheaper each month.
Many times seniors will save more with a high deductible plan over time by paying out of pocket during the first of the year and being covered towards the end.
But, that depends on your particular medical conditions, and how frequently you visit the doctor or hospital.
If you are not sure which plan would benefit you the most, you can reach out to one of our trained agents who can help you decide. If you prefer, you can use our free online resources and comparison tools to get an idea of which plan and insurer would be a perfect choice.
We always recommend comparing benefits and rates against other plans, including the same letter plan by a different insurance company.
This is due to insurance companies being allowed to set rates they want, but also because some offer perks others may not. These extra perks can often be worth paying a little more.
Who Sells High Deductible Plan G in 2021?
While we have some of the information about what to expect from the new plan, there is much that is still unknown.
Medicare is still working out all the fine details, and the insurance companies that will be offering it in their lineup remain a mystery. But, soon as they announce something and it is available to sign up for, we will update our website to ensure you stay updated.
When it becomes available, you will be able to enroll during the initial Open Enrolment period that starts 3 months before you turn 65 and lasts for 3 months after.
If you do not sign up during this period, insurance companies are allowed to ask you medical questions and charge more or deny you. However, during the open enrollment period, you are guaranteed to get the plan you want, and cannot be turned down.
If you already have a plan, the annual open enrollment period begins October 15th and goes to December 7th.
This allows you time to plan ahead and enroll in a different plan or renew your current plan annually. But, you are not guaranteed, and insurers can still ask questions.
While we do not know which insurance providers will offer the High Deductible Plan G policy, we want to tell you about some of the more popular and well-trusted companies that we believe may choose to offer it based on their historical lineups.
Cigna
With more than 46,000 employees, this company brings in more than $40 billion in annual revenue.
The headquarters is in Philadelphia, PA, and another in Bloomfield, CT. They operate worldwide, making them a preferred choice by many seniors that enjoy traveling abroad.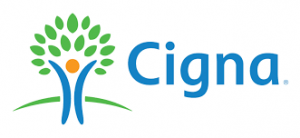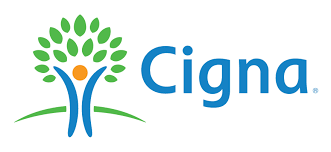 Aetna
This company operates out of Hartford, CT, and is a leading healthcare insurance provider.
Parent company CVS Health also owns CVS Pharmacies throughout the U.S.
This allows them to give subscribers some amazing benefits for prescription drug coverage in relation to pharmaceutical costs. They offer various types of Medicare Supplement plans in their lineups.


Mutual of Omaha
One of the oldest providers for Medicare Supplement plans, Mutual of Omaha offers wide coverage nationwide.
They are known for their great customer service and competitive rates.
You may use our free online resources to learn more about the plans these companies offer and compare their rates.
An online comparison is the quickest and easiest method for obtaining multiple quotes for plans across different companies. This helps you ensure the plan you choose is the best you could get.
Medicare High-deductible Plan G Cost
We are often asked how much the High Deductible Plan G in 2022 will cost.
While we know it will be available, what we are still in the dark about is who is offering it, and what they will be charging. We are waiting for the information to be released, and we will update as soon as we know something.
We will update pricing and which insurance companies will be including it in their lineup. As any price changes happen, we will be updating our information to continue providing the most accurate quotes possible. Once the information is released, you can learn more by doing a quick search on our website for High Deductible Plan G.
Once enrolled, the rates won't change during your term, but during the year, the rates will often change. This is something seniors just turning 65 can take advantage of when shopping for coverage during the initial Open Enrollment period.
You can use our free search tool for finding plans that cover all the medical expenses you need help with. We recommend taking a few minutes to do so, ensuring you get the most affordable plan for your budget.
If you find your current plan has become too expensive, you can always change during the annual open enrollment. We aim to help everyone from those new to Medicare to those that already have it continue getting the best deal possible.
In addition to finding and comparing rates for Plan G, you can use our site to compare all other types of Medicare Supplement plans. There will be a total of 9 available once the new plan is released.
Pricing is a major part of the decision when seniors are looking for coverage.
It is important to choose a plan that will cover you for everything you need help covering. This could be a little more coverage than Basic Medicare offers, or for more severe conditions, you might need a high coverage option.
Plan G will be the plan that offers the most coverage, but Plan N is often a cheaper alternative in the long run.
If you are confused about something or not sure what plan to choose, then, we can help.
We suggest you read up on each of the different plans to start out. This will ensure you know which plans offer benefits that you need, and which ones may offer too much coverage, which would just be paying for things you won't use. Many seniors opt for a little added protection as a safety net.
No matter what you choose, if you want to go with a High Deductible Plan G in 2021 or another plan and have questions, call one of our agents. We can answer any questions you still have and help you choose the best plan for you.
Compare Medicare Supplement Plans