What is Medicare Plan N
Medicare Plan N is one of the most popular Medicare supplement plans (also called "Medigap") that help pay the gaps, or expenses, in original Medicare and your medical bills.
A Plan N is a type of Medigap or supplemental health insurance plan. The traditional Medicare plans offer a lot of coverage. However, there are several costs for Medicare enrollees to pay. And a Medigap Plan Plan is something that can help keep medical expenses low to help you save money.

With Plan N, you can get coverage for deductibles and coinsurances. Also, no matter which insurance provider you choose, the benefits that come along with Plan N are always the same.

Medicare Plan N Coverage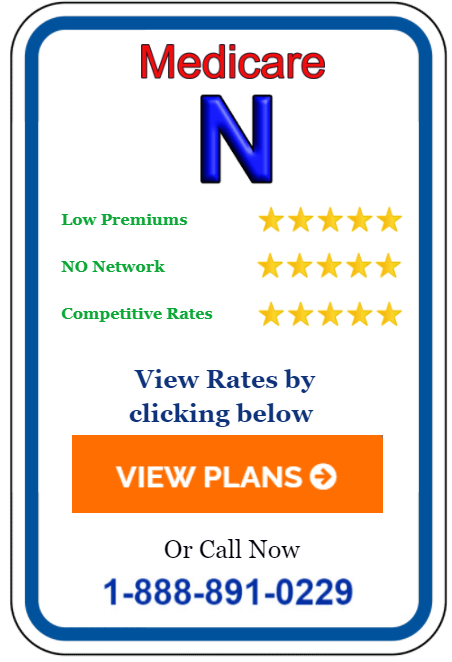 Coverage with Plan N
Here's the overage you can expect:
Part A: The Plan N covers you for Part A coinsurance and deductibles.
Part B: For Part B, Plan N will offer coverage for 20% of your coinsurance. However, you won't get coverage for excess charges along with Part B deductibles. So, you will have to pay for the copayments for visits to the doctor or emergency rooms.
Common examples of coverage with Plan N
Medicare Part A – Hospice Care, blood, hospital visits
Hospitalization: Plan N offers coverage for deductible of Part A each benefit period. Along with that, you will get coverage for the expenses approved by Medicare for 365 days once the benefits from traditional Medicare end.
Hospice care: You can expect full coverage for hospice coinsurance.
Skilled nursing: You can get coverage for up to one hundred days at a nursing facility with plan N. However, after one hundred days, you'll have to take care of the expenses.
Blood: The first three pints of blood required are covered by Plan N. And if more are required, they're covered by Medicare
Medicare Part B – ER or Doctor visits
20% of the continuance is covered by Plan N. However, the copayments are to be paid by you for ER or physician visits.
For doctor's visits, the copayment is $20 and for the ER visits, it's around $50.
Looking for a Medicare Plan
With Plan N, you can get coverage for the 1st two months in case you have to visit any other country for emergency assistance. A total of $50,000 can be covered with this plan in your total lifetime.
However, for you to get this coverage, you need to pay an annual deductible of $250 along with the 20% coinsurance. But if you surpass the limit, you'll have to cover the costs.

Cost of Plan N
Here are the costs involved in Plan N
A monthly premium: How much premium you will pay depends on which insurance provider you choose. You should know that this premium is separate from the premium that goes to Medicare for Part B.
Deductible for Part B: The Part B deductible is to be paid for Part B before you can expect coverage from the plan.
Copayments: Copayments of $50 for an emergency visit and $20 for visits to the doctor's office are to be paid.
Excess charges: Certain Medicare service providers can ask for up to 15% above the prescribed limit of prices set by Medicare. Usually, excess charges are taken by those providers who don't accept the agreement with Medicare. The plan N won't offer coverage for these excess charges
You can enroll in Plan N?
Here are the requirements, you need to fulfill before you enroll:
The Part B and A requirement: You need to have Both Part A and Part B of traditional Medicare for enrolling in Plan N.
Service Area of the plan: You can not necessarily find a supplement plan across the country. You will find several companies that won't offer Plan N. To find which companies offer this plan and which don't, you can use the Medicare tool.
What's the right time to enroll in Plan N?
Medigap OEP
The OEP starts when the coverage for Part B becomes effective. Also, you can opt for a Medigap plan
even before the OEP and request the insurance provider to make it live on the same date as your Part B. This period lasts for six months.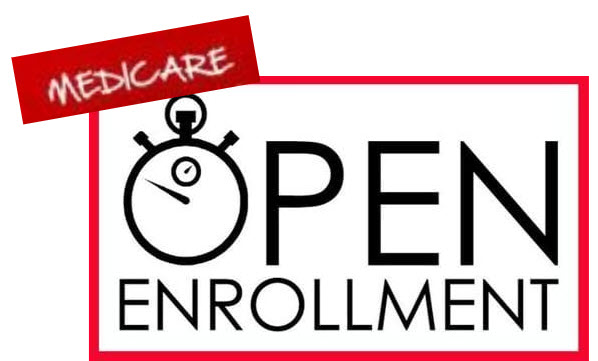 During the OEP, you can register for Plan N anytime you want. However, it should be available in your area. This period is recommended as during this time, no insurance provider can deny you the plan or coverage because of your health condition. It's the reason you should opt for Medigap during this period.
Outside the open enrollment period (underwriting required)
You can also attempt to purchase the Plan N after the OEP ends. However, there's no guarantee that you'll get this plan. The insurance providers may give you medical underwriting while deciding whether or not to sell a plan.
It simply means that the insurance provider can check the medical history and can say no to you. Also, you might get your enrollment but at a premium higher than usual.
Why Plan N?
For some Plan N is great while it's not a good choice for others. Here are some pros and cons for better understanding.
Pros
The Plan N offers coverage for the deductible of Part A. It's one of the few supplement plans that offer you coverage for emergency services bought outside the country. You can also expect coverage for care at a nursing facility.
Cons
However, there are copays that you need to pay. Also, there's a part B deductible along with excess charges which aren't covered by this plan.
Call us today for help deciding which Medigap Plan is best for you!

Popular Articles
Compare Medicare Supplement plans